Top Score - Classic Video Game Publication
July / August, 1987

A classic video game publication from July / August, 1987. I don't know what issue number this is. It includes the entire high score list as of this time.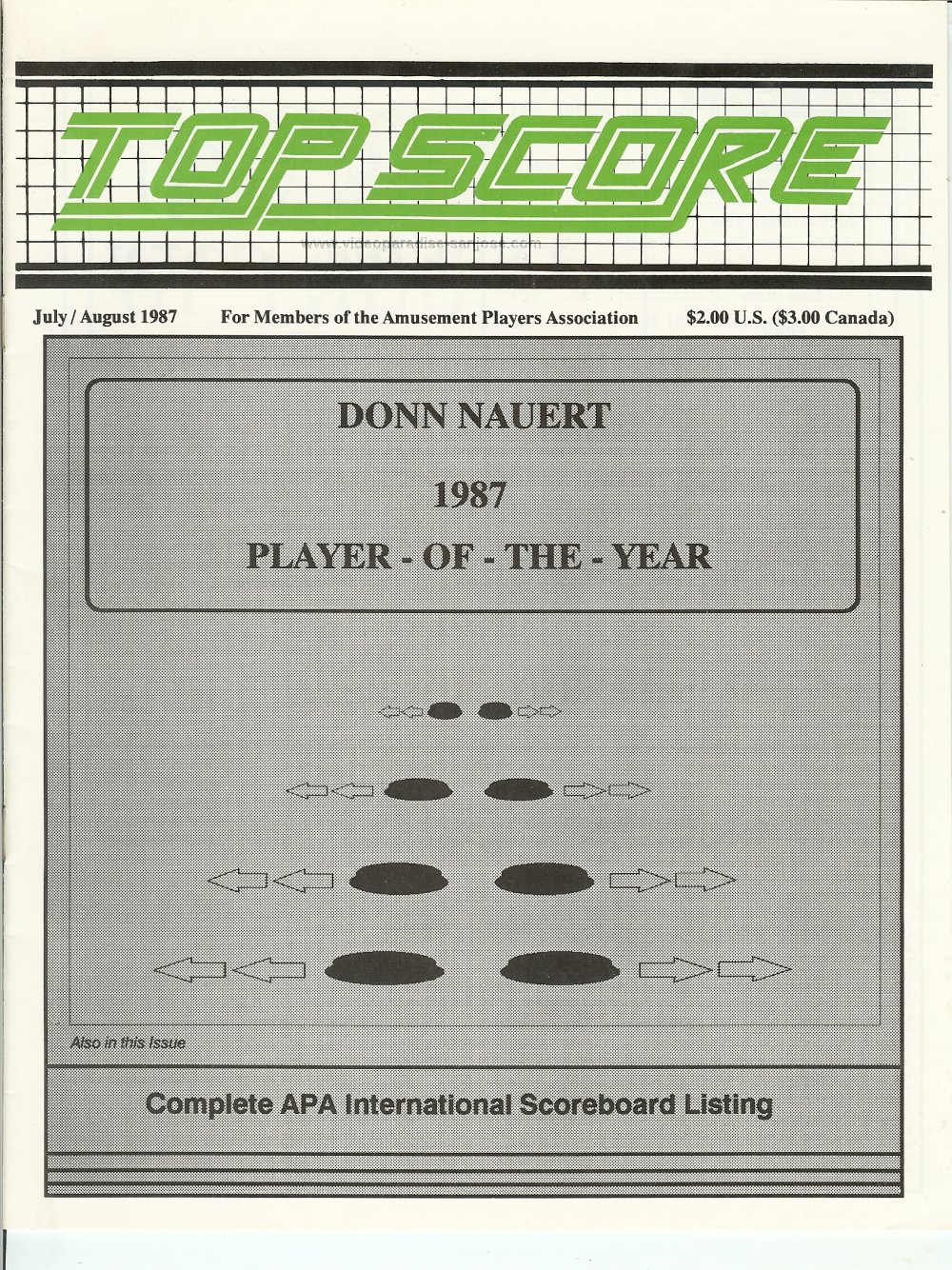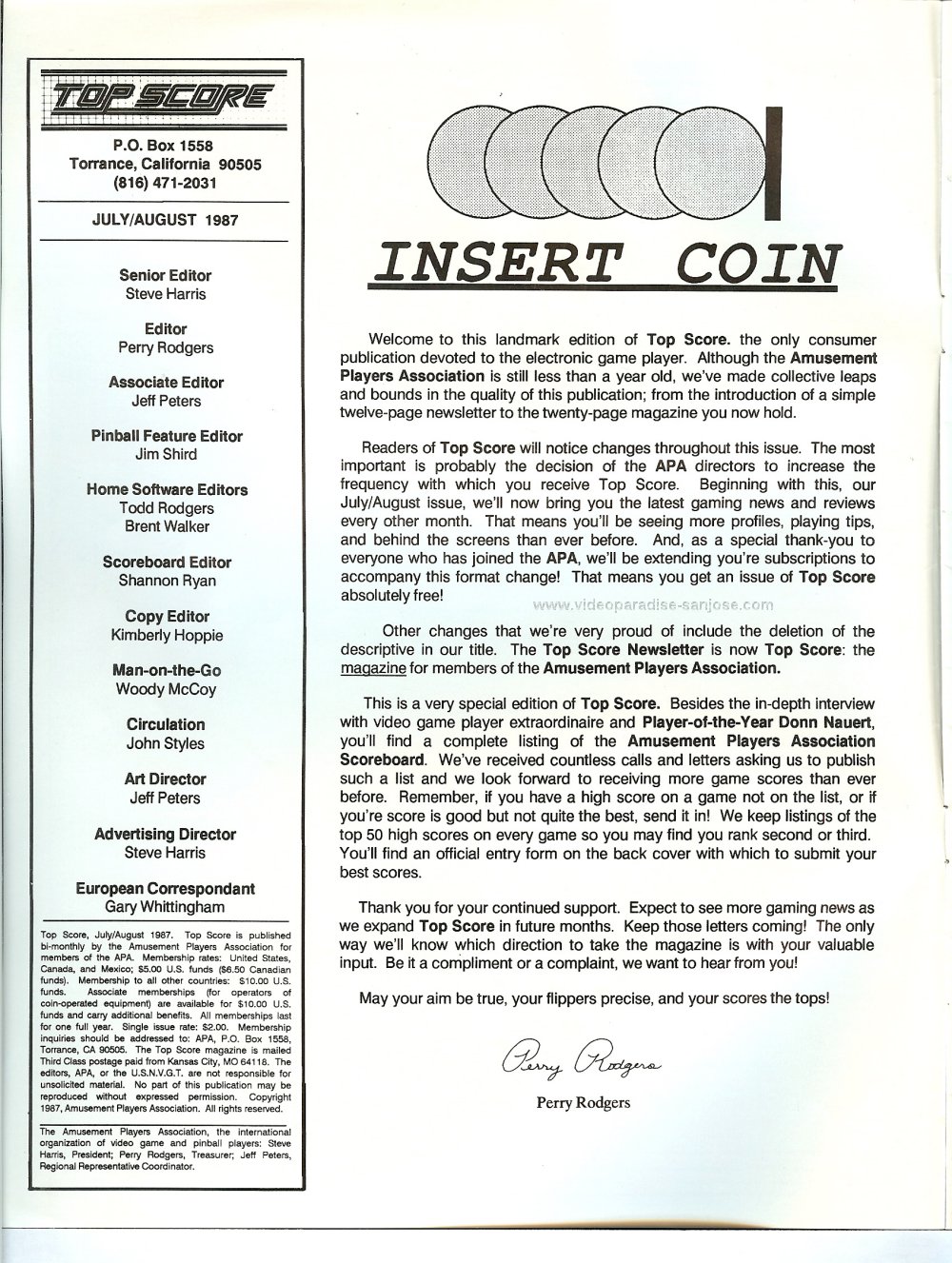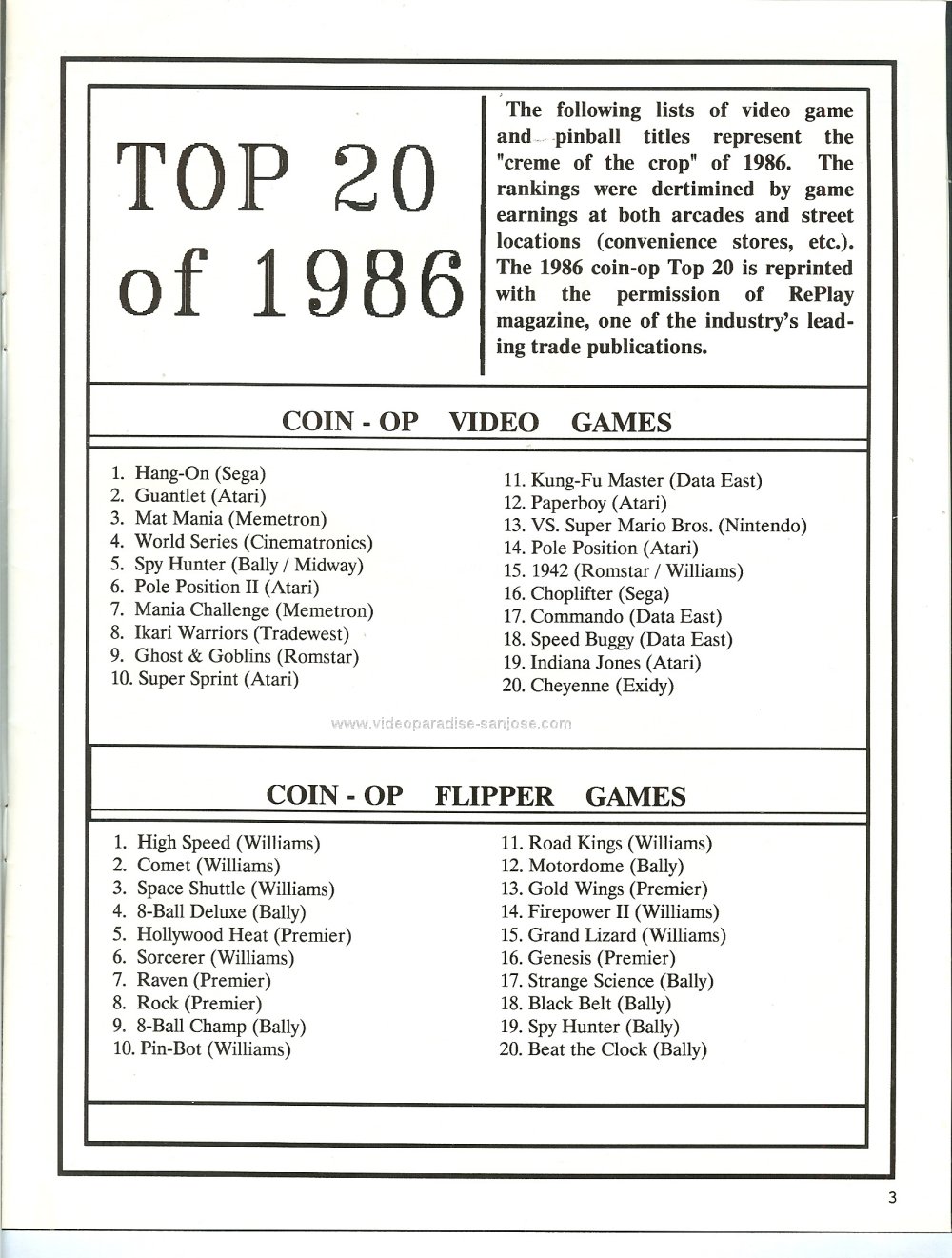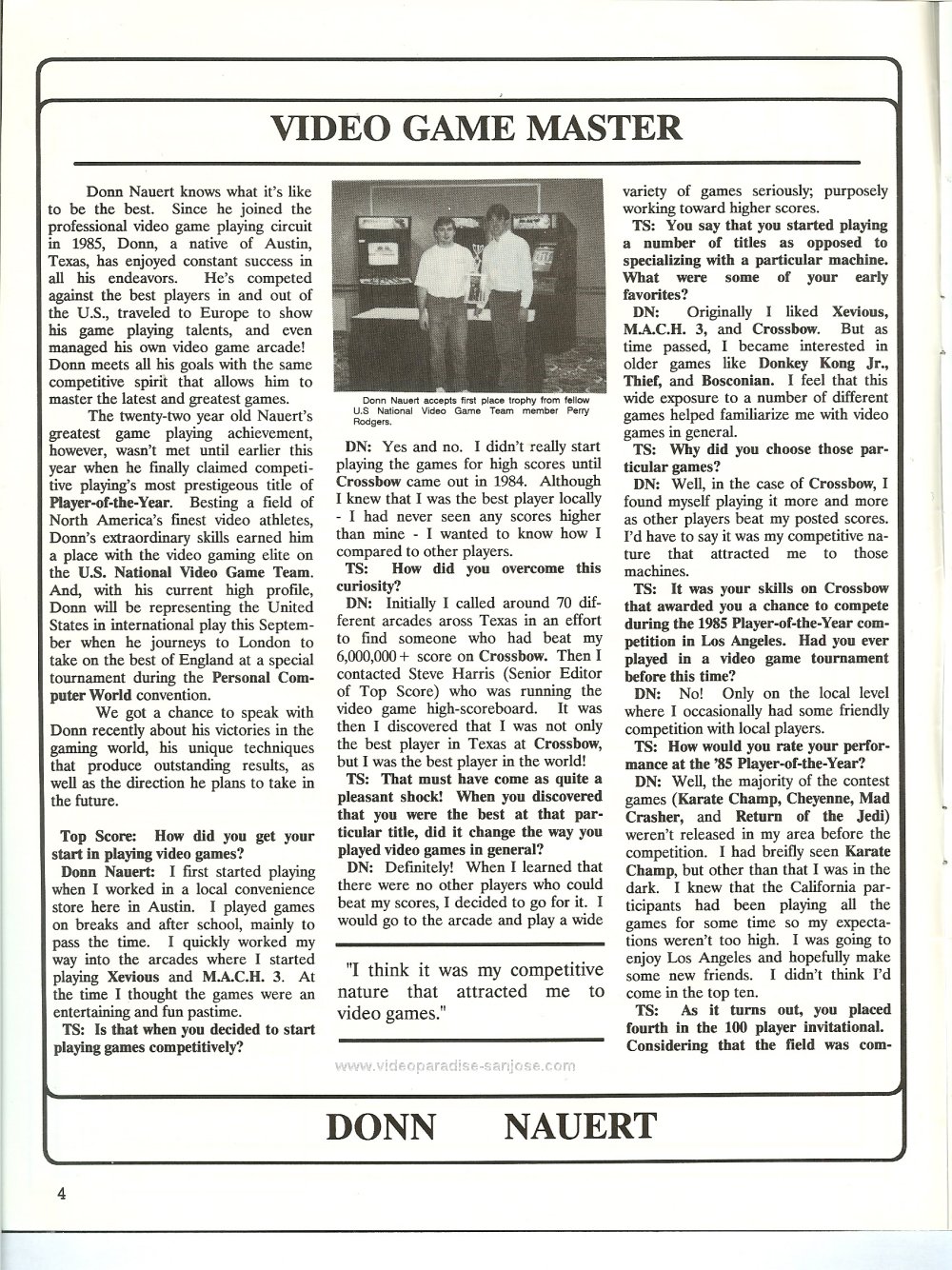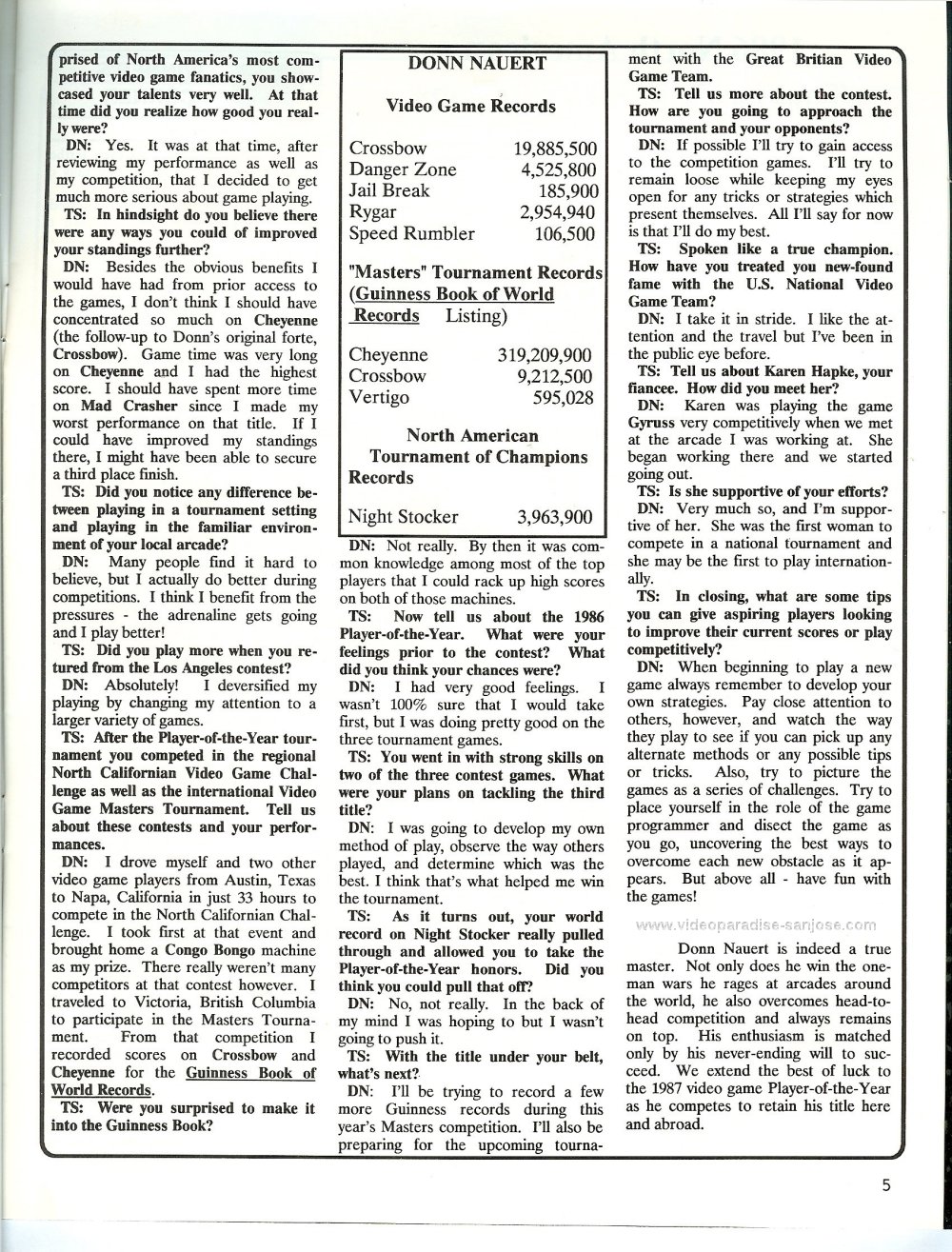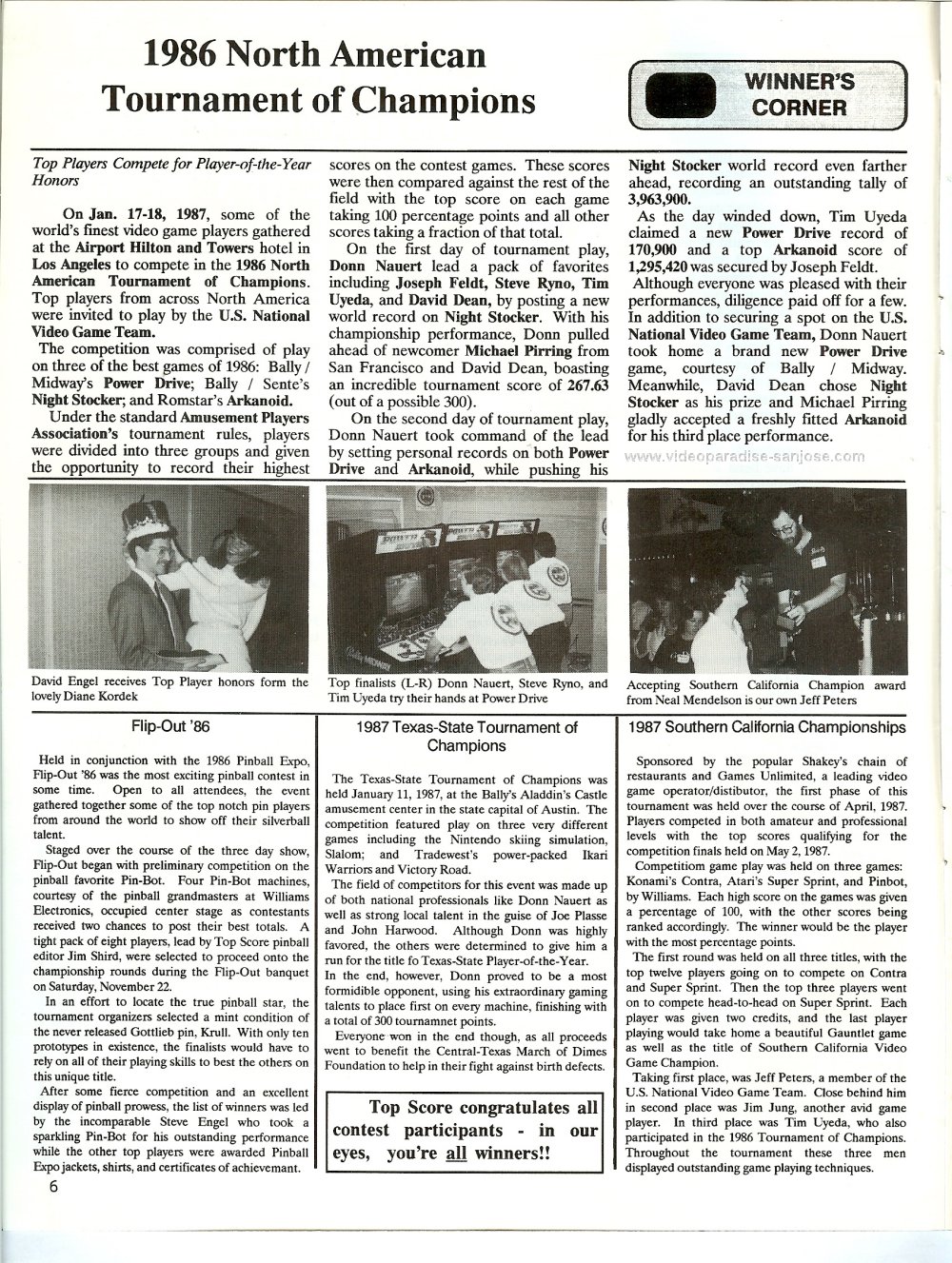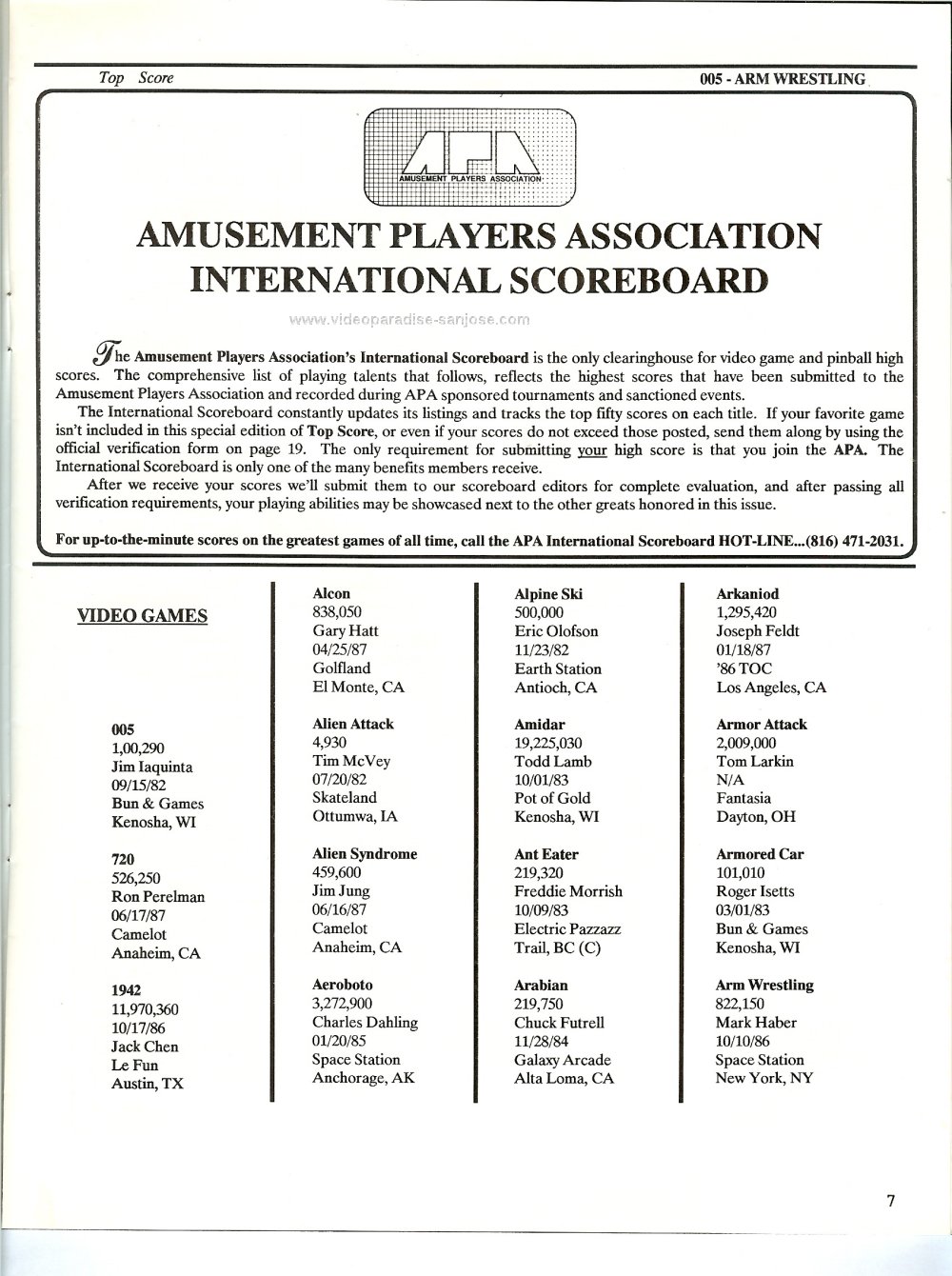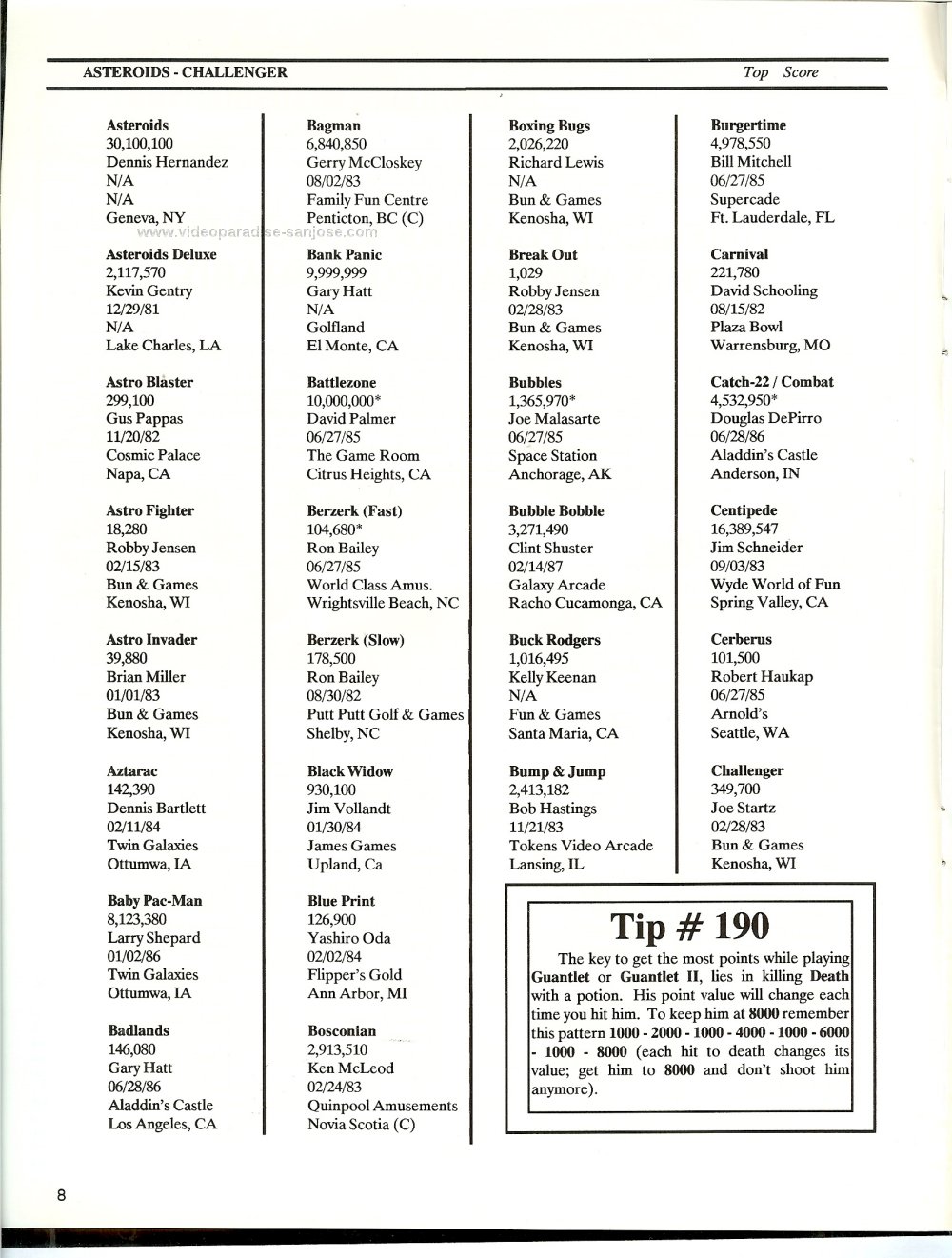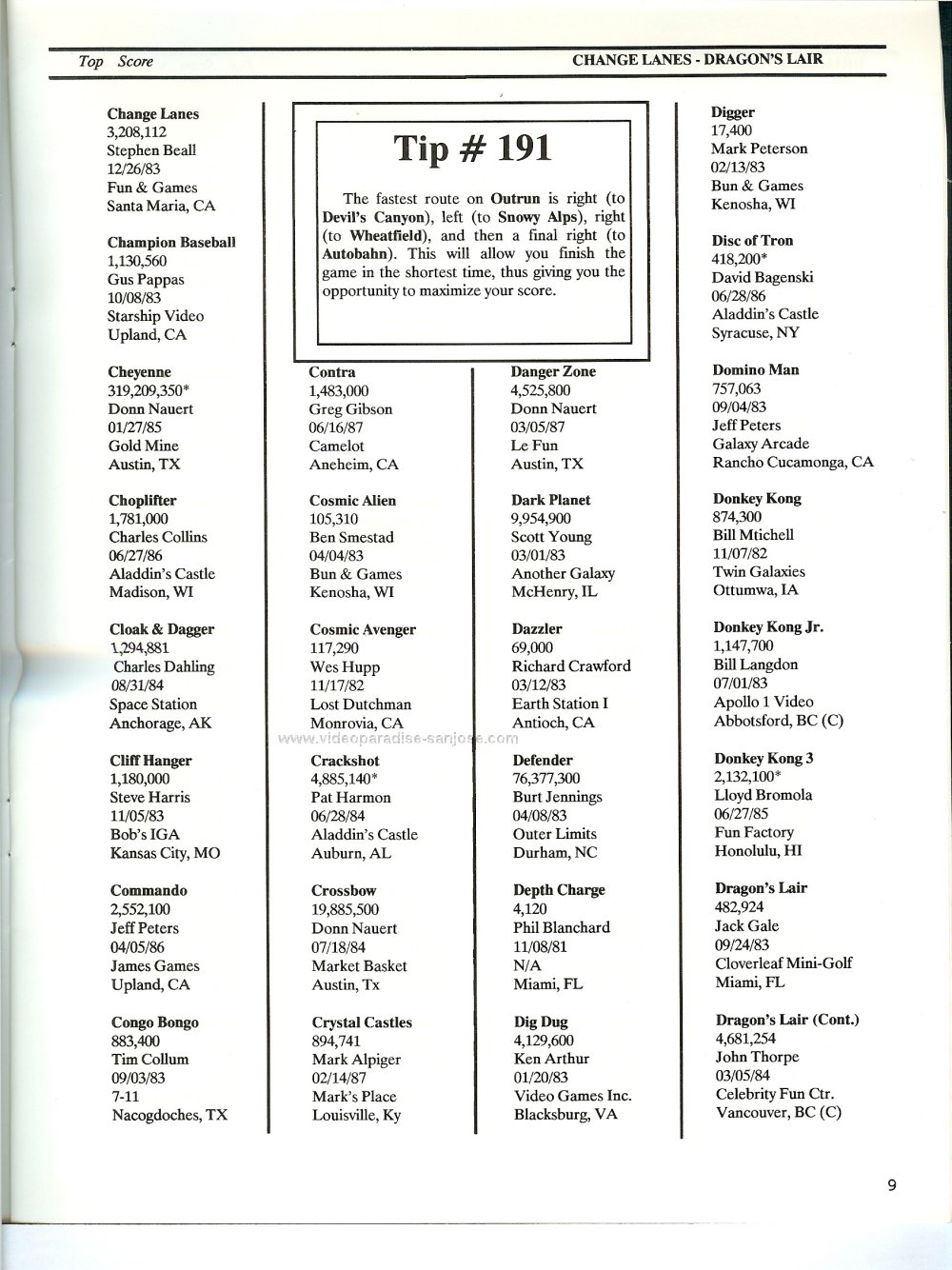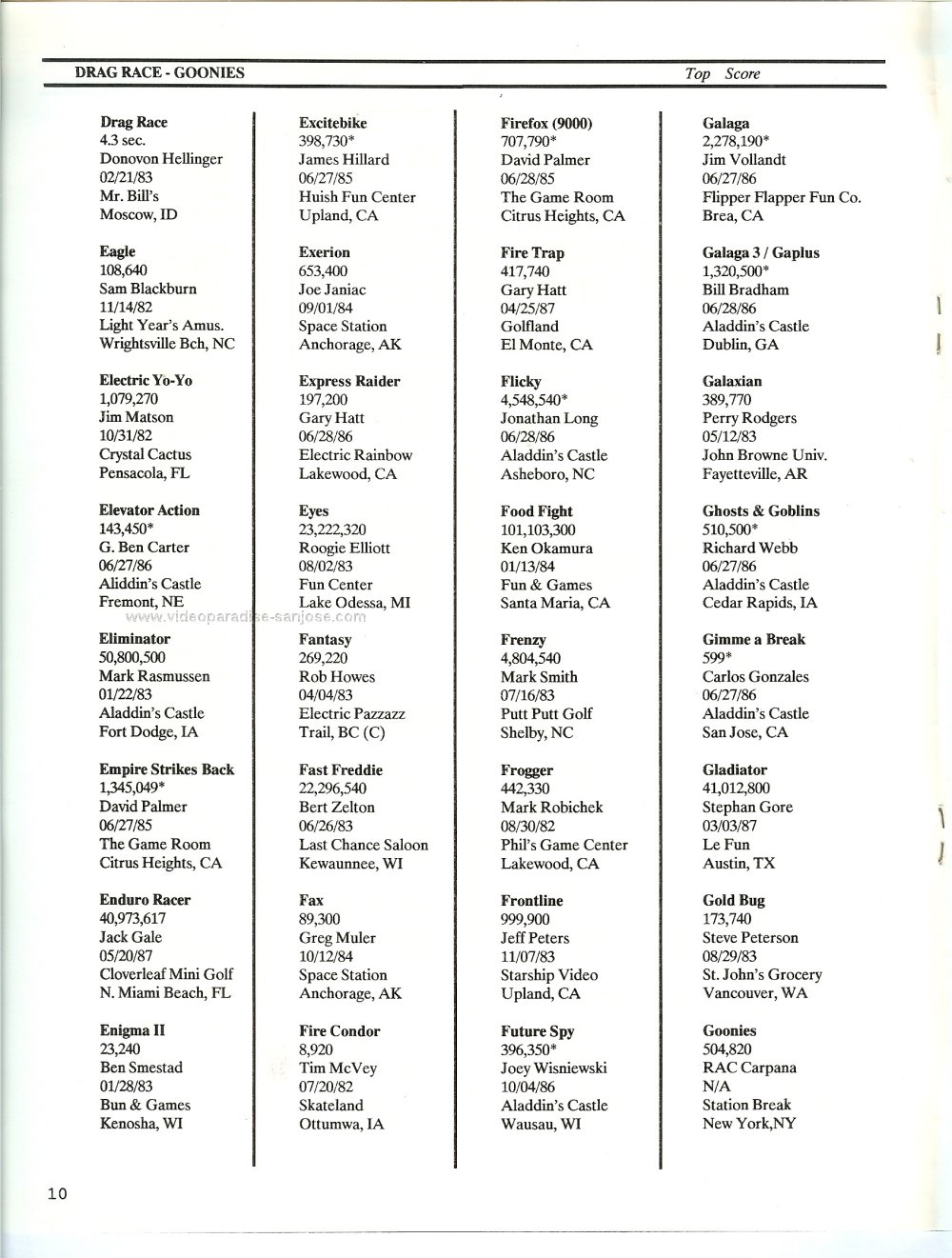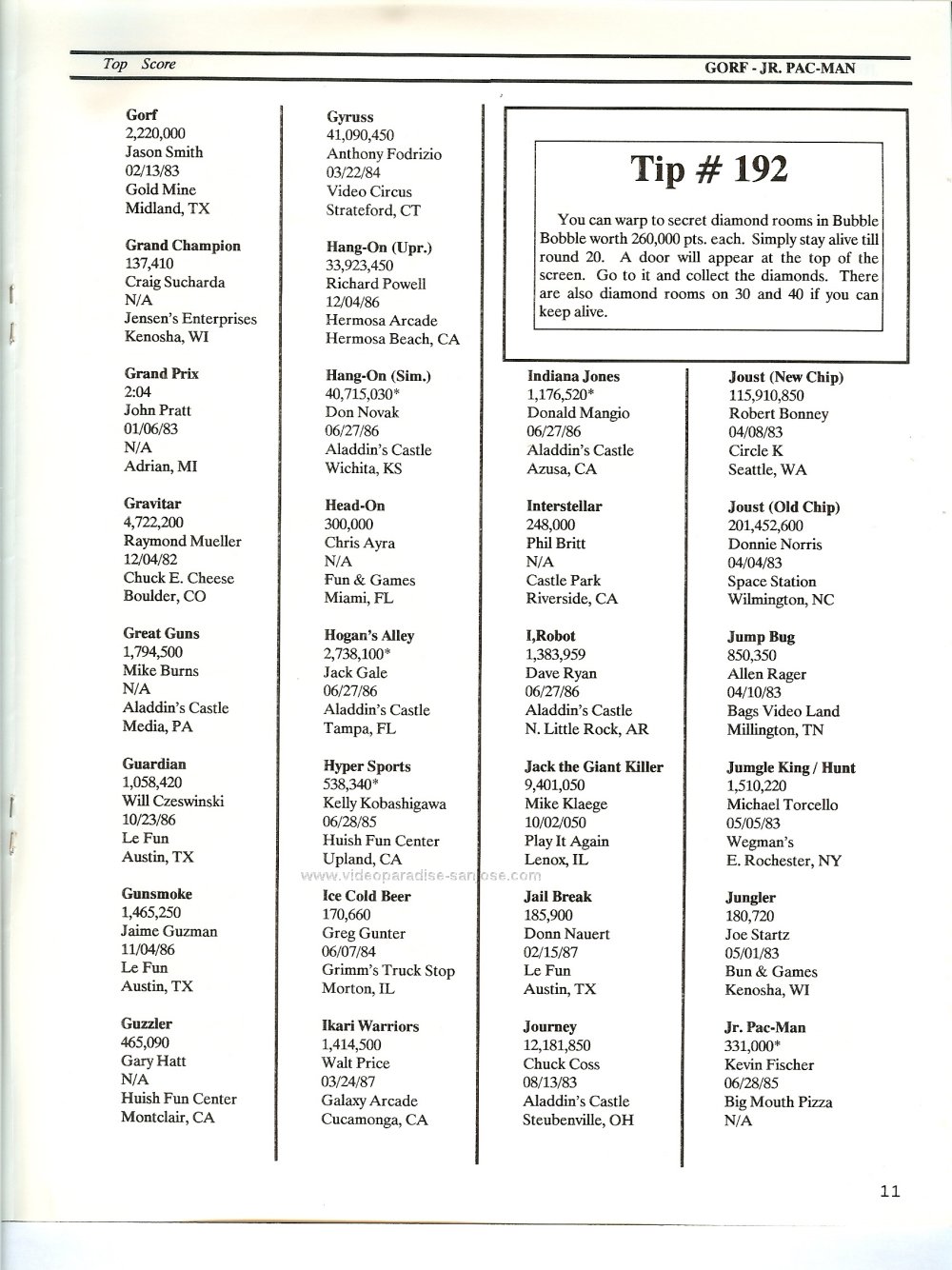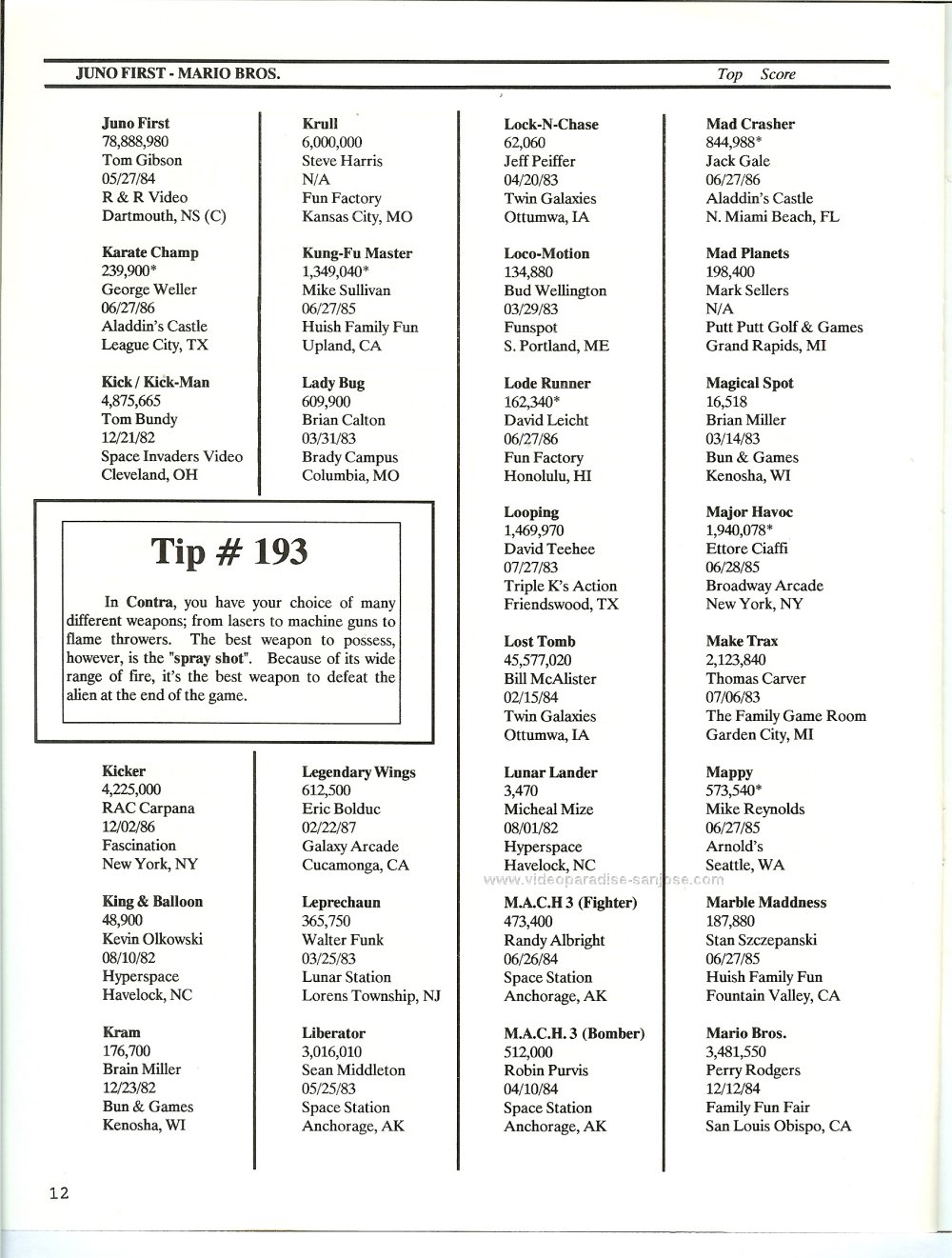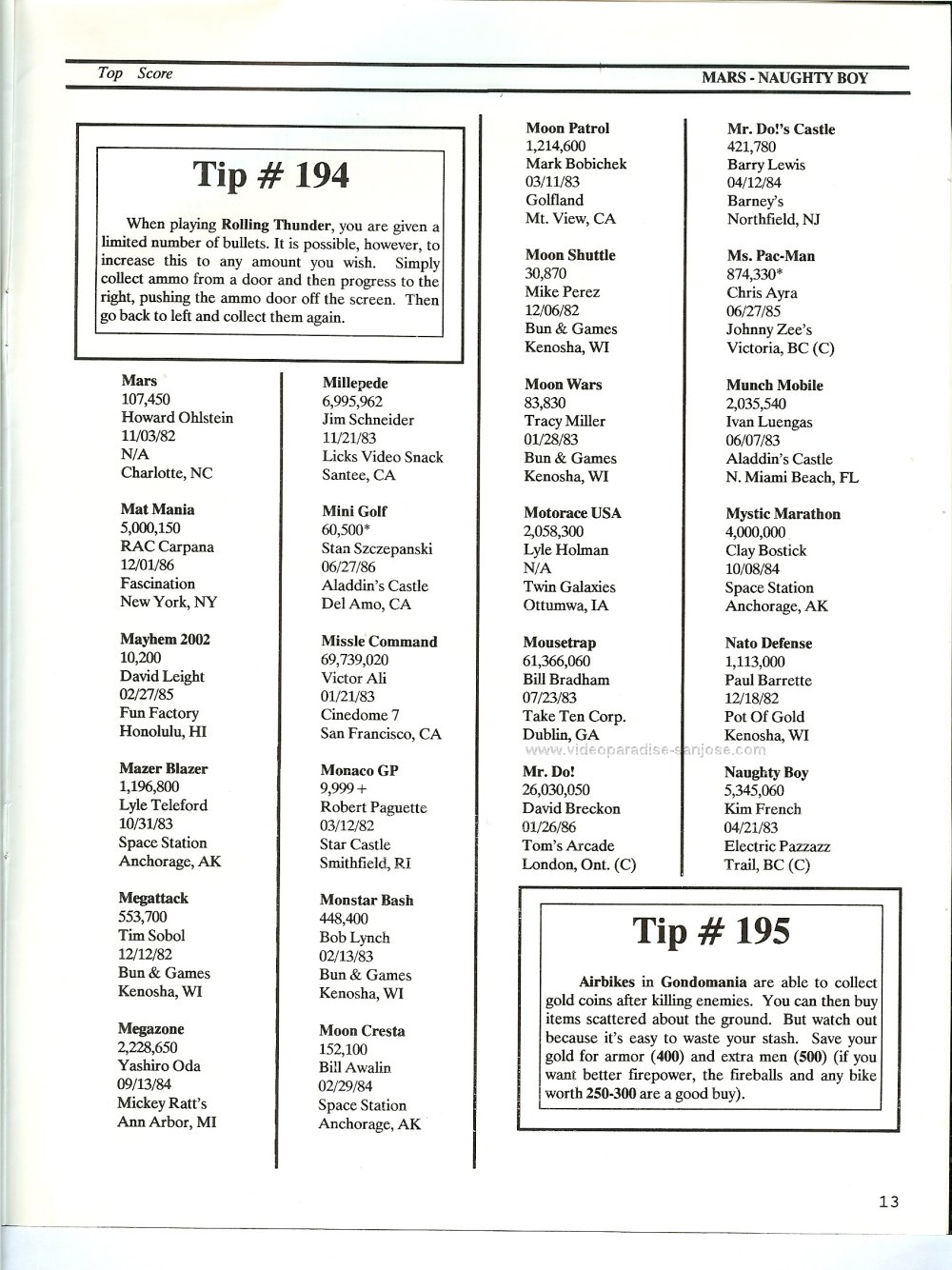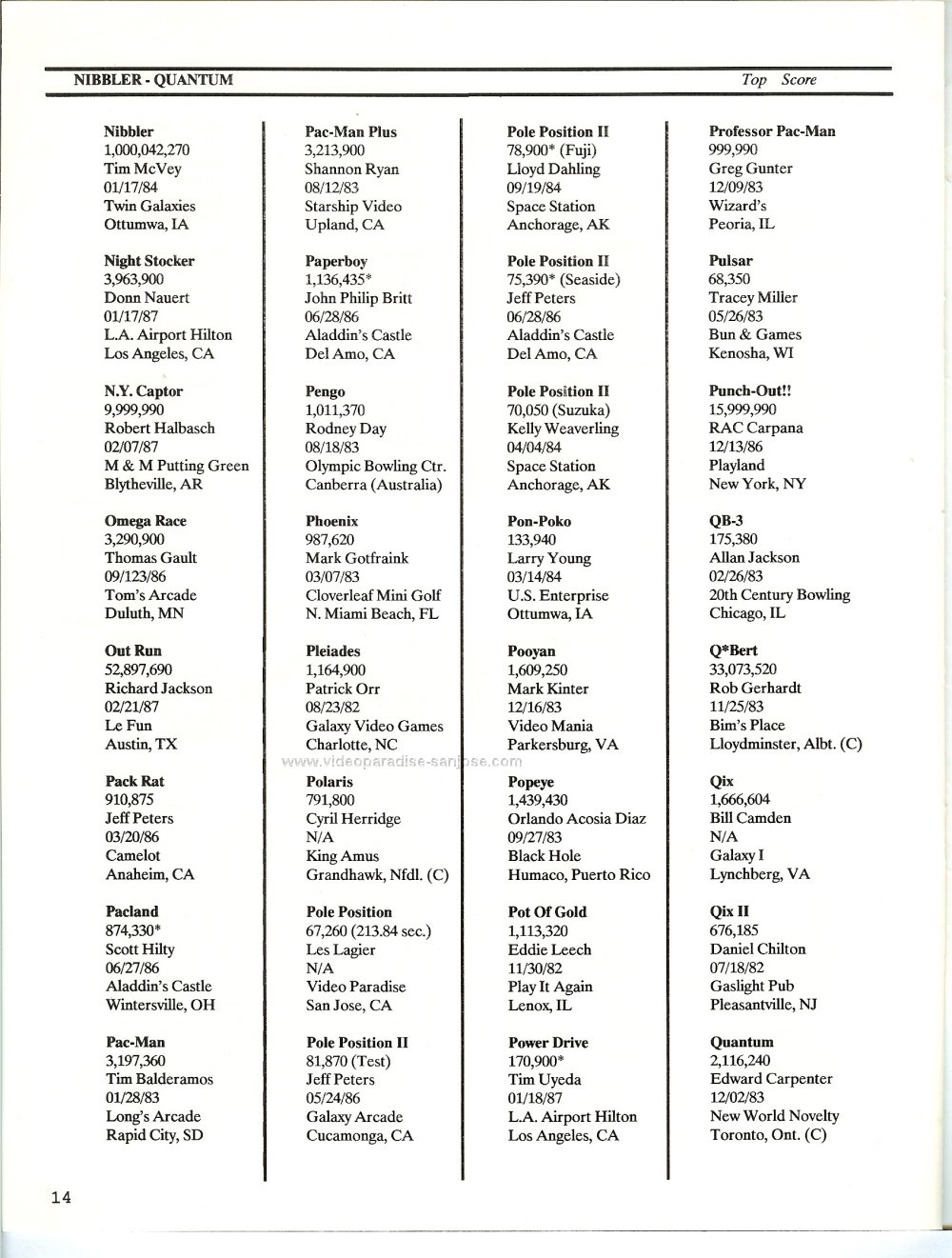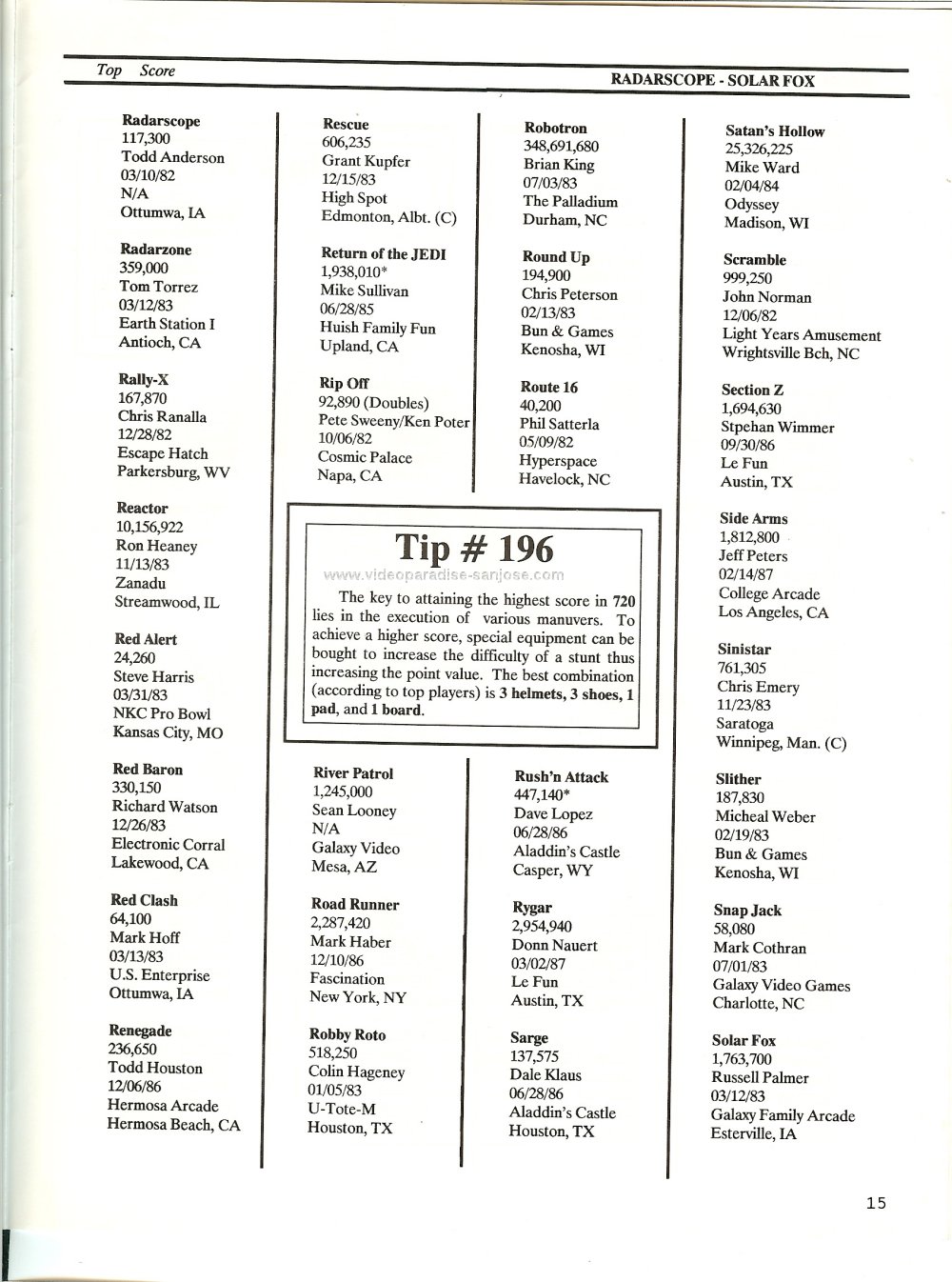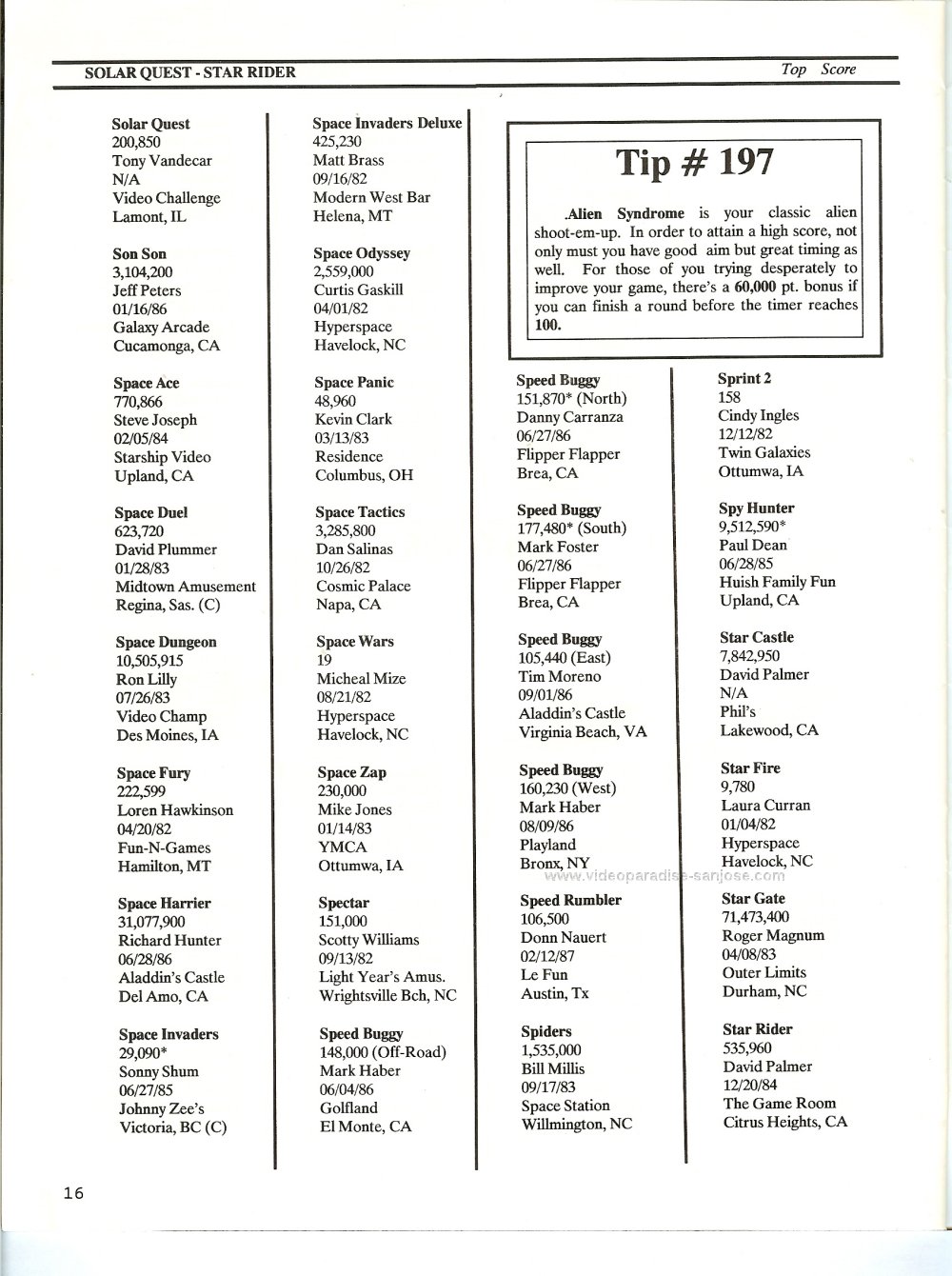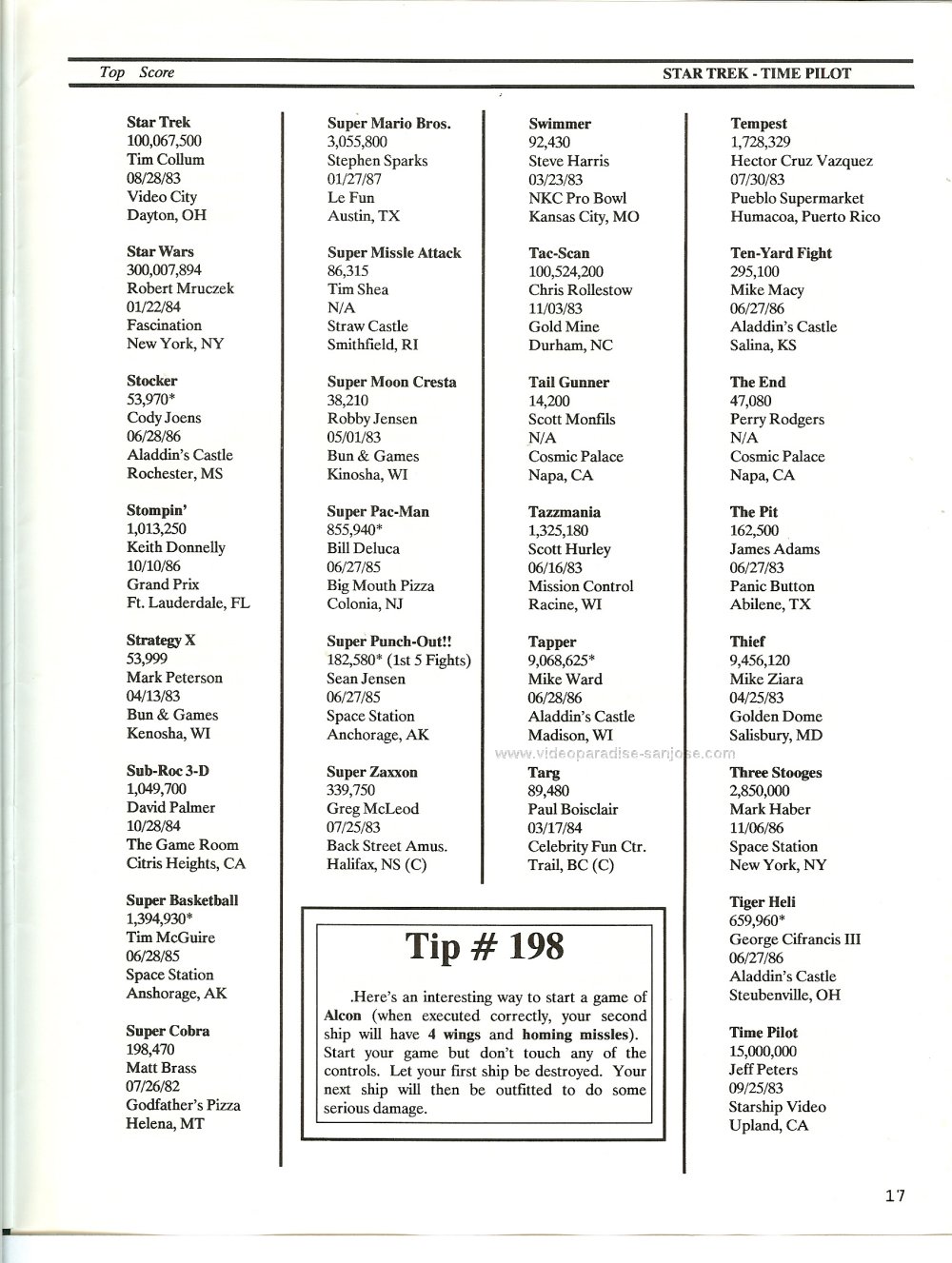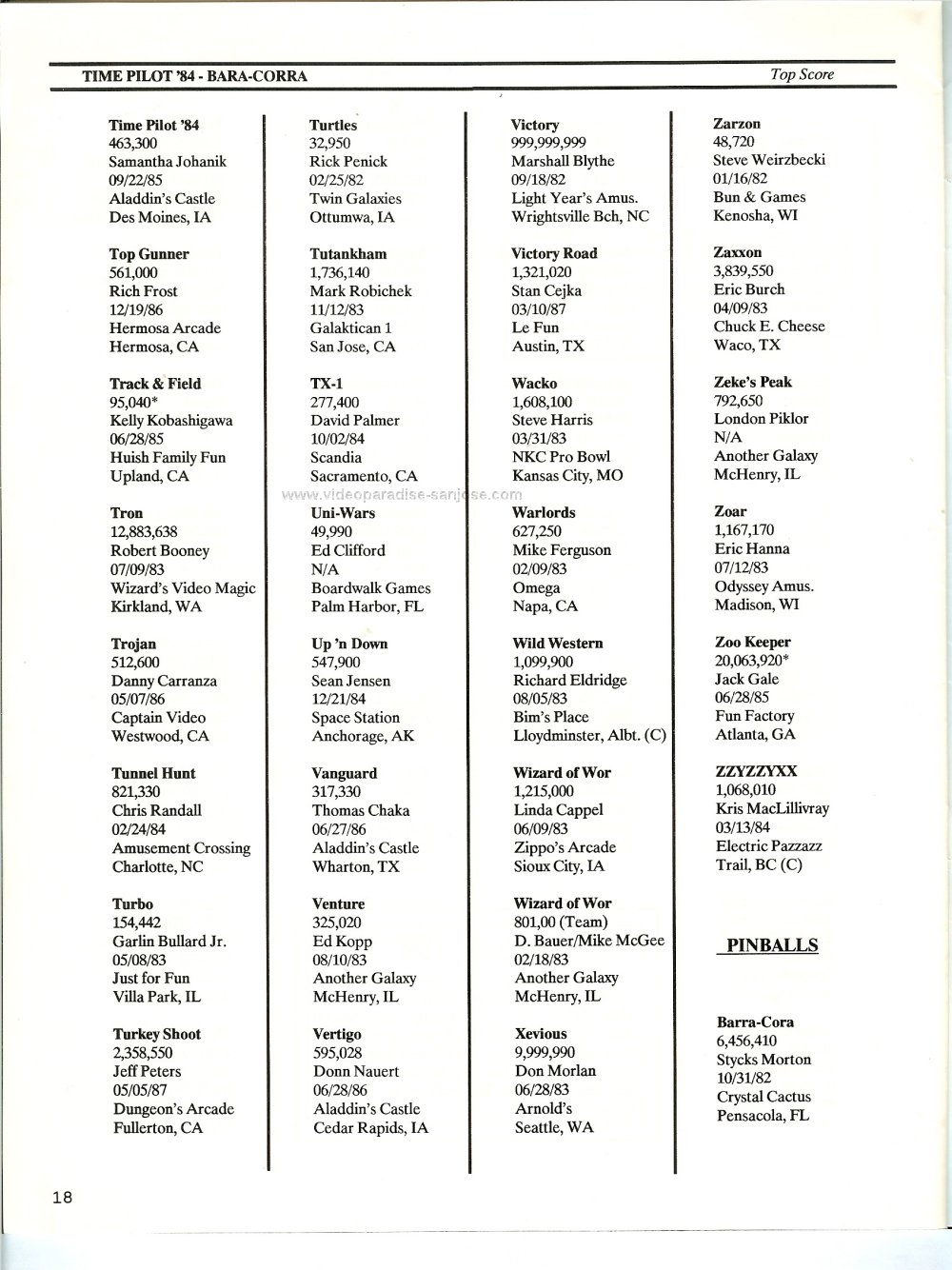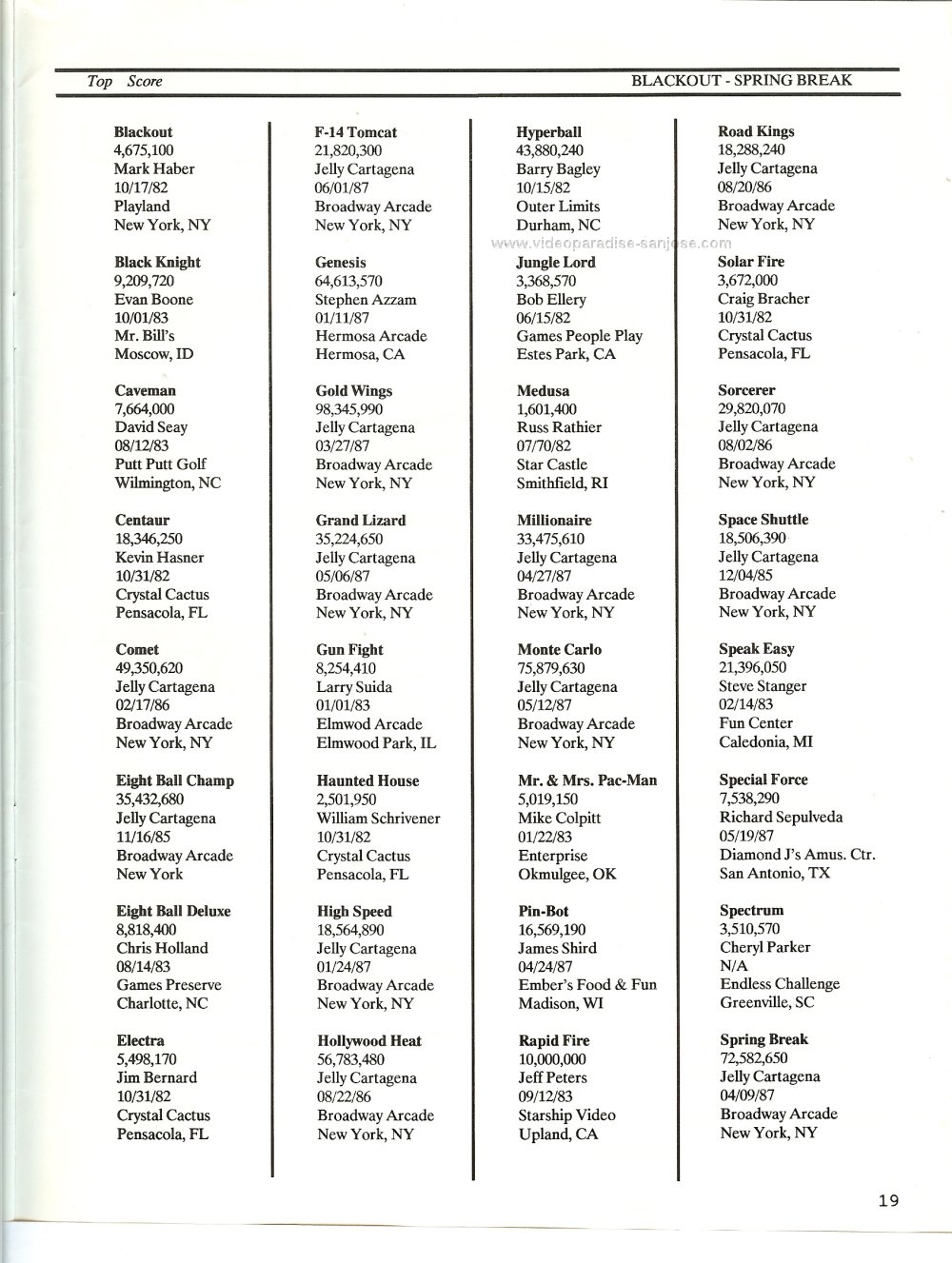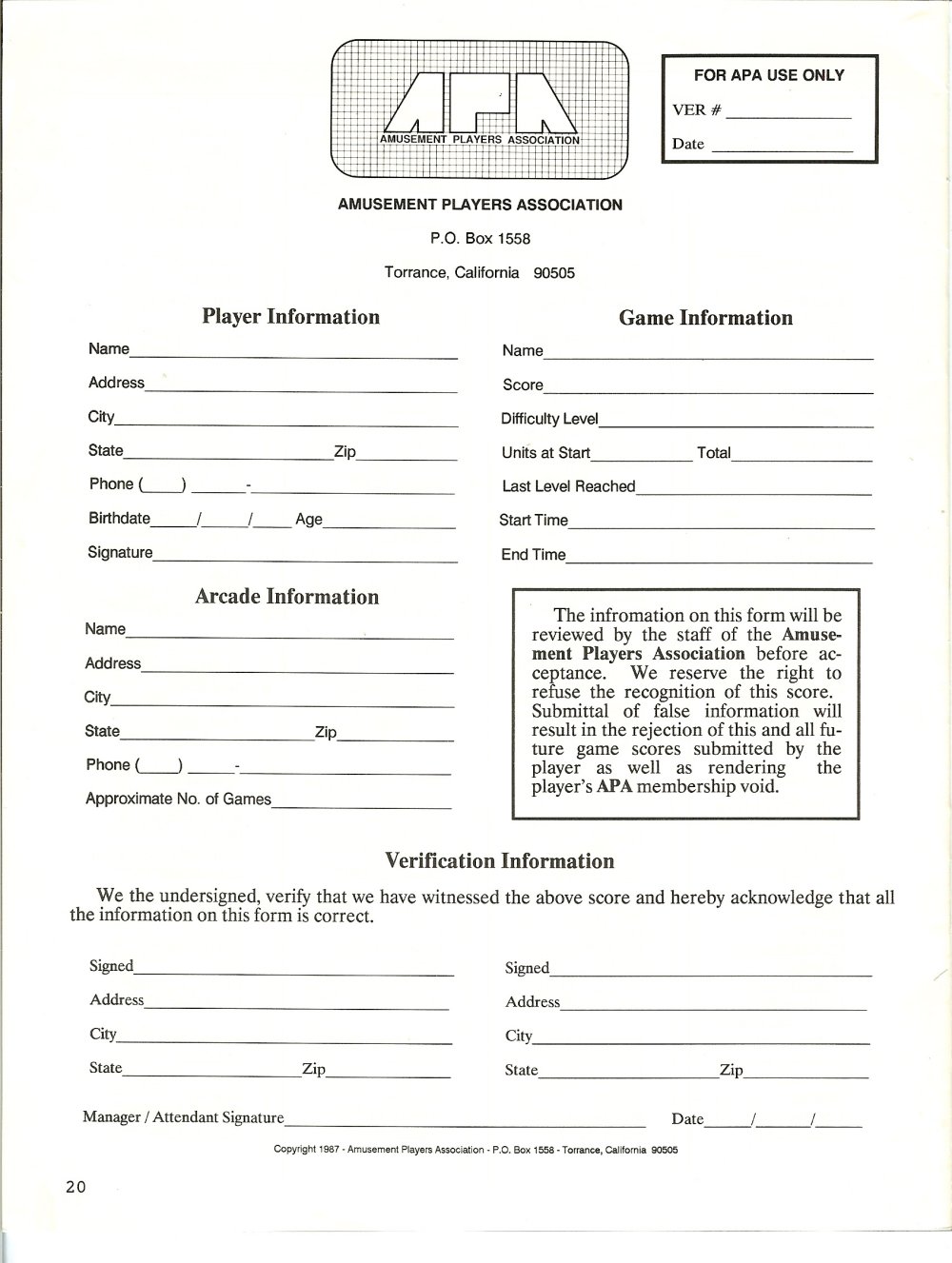 Home Page with links to many other classic video game information and documents.