Top Score - Classic Video Game Publication
Winter, 1987

A classic video game publication from the Winter of 1987. This is the second issue.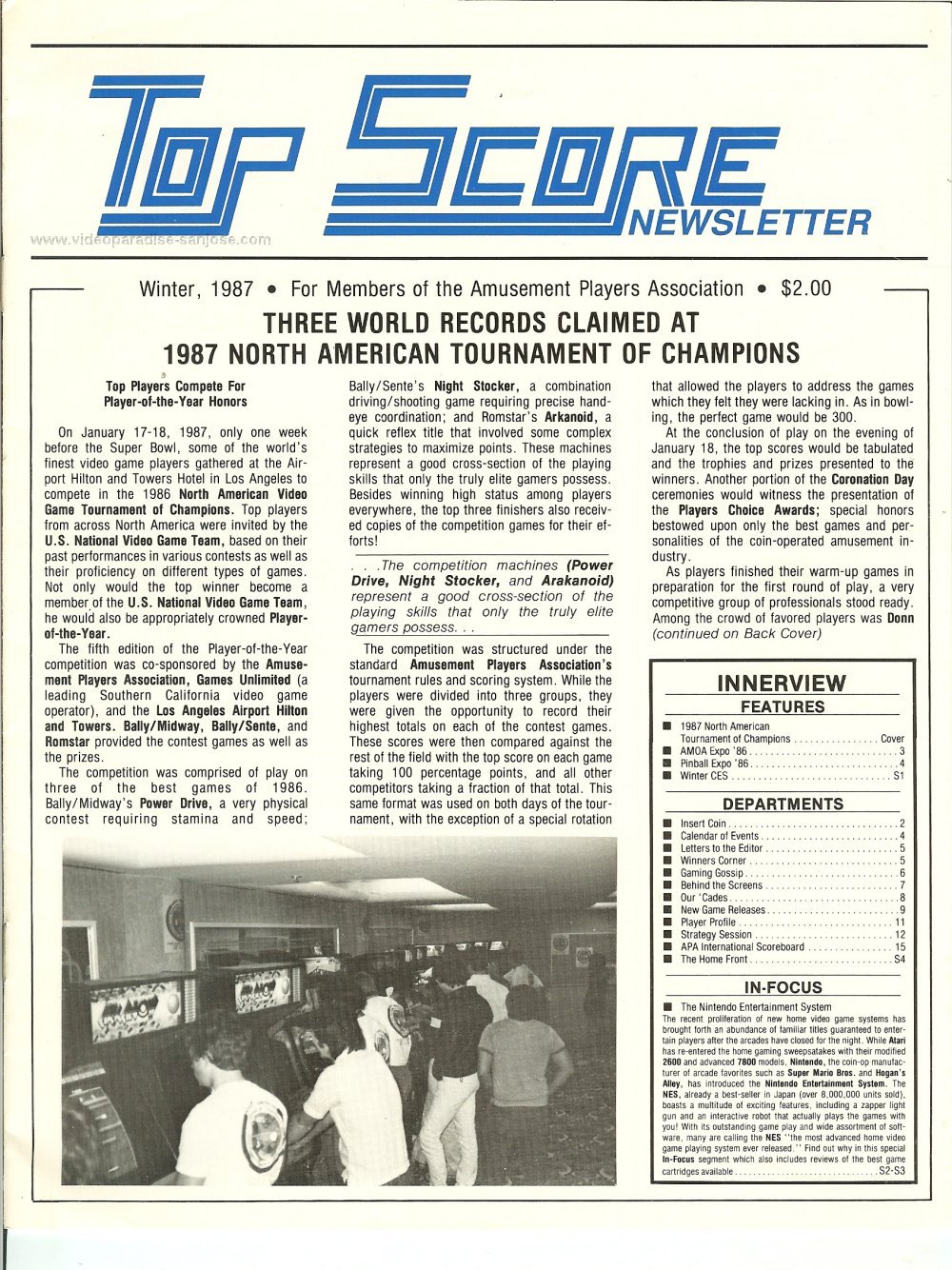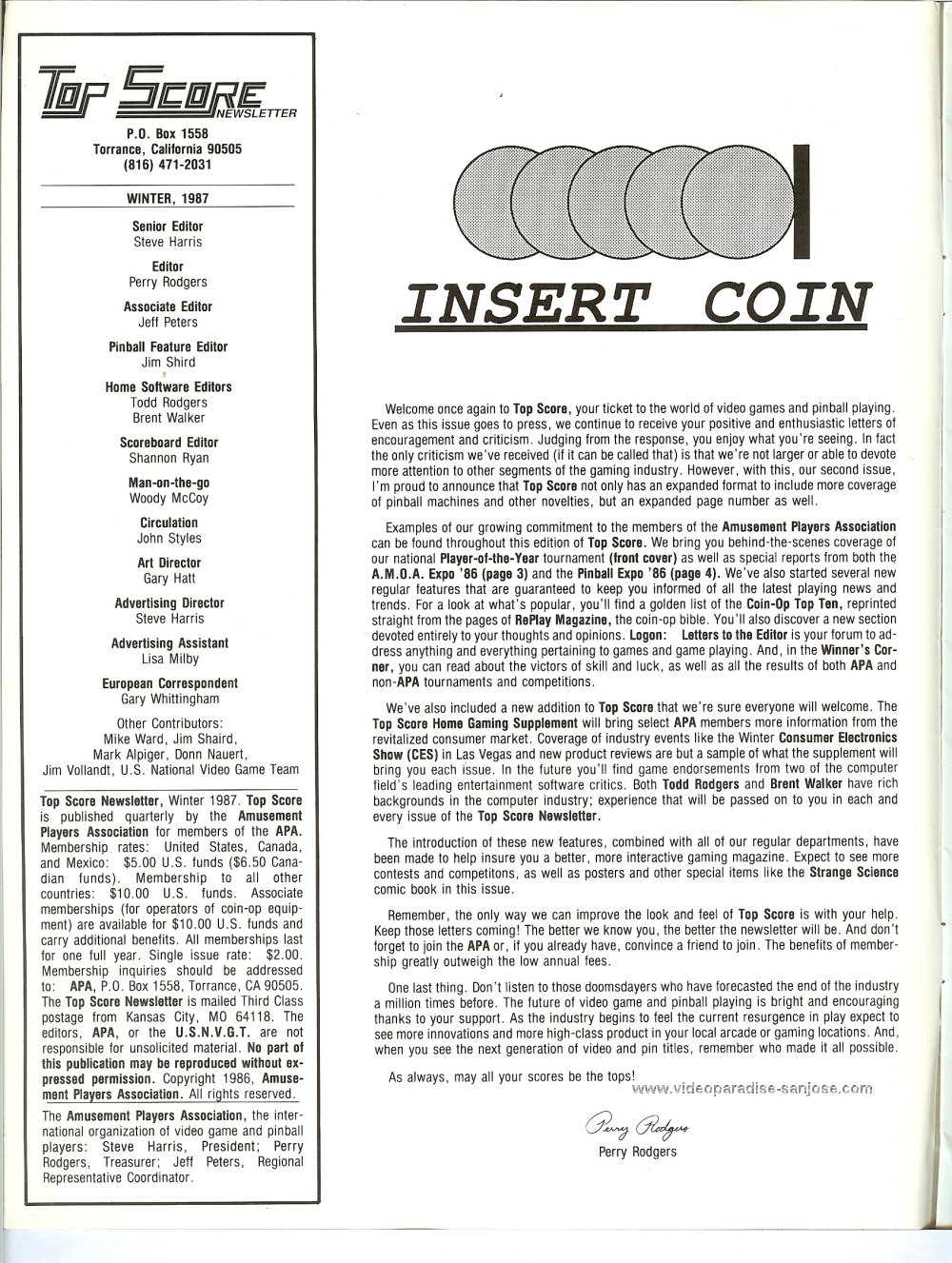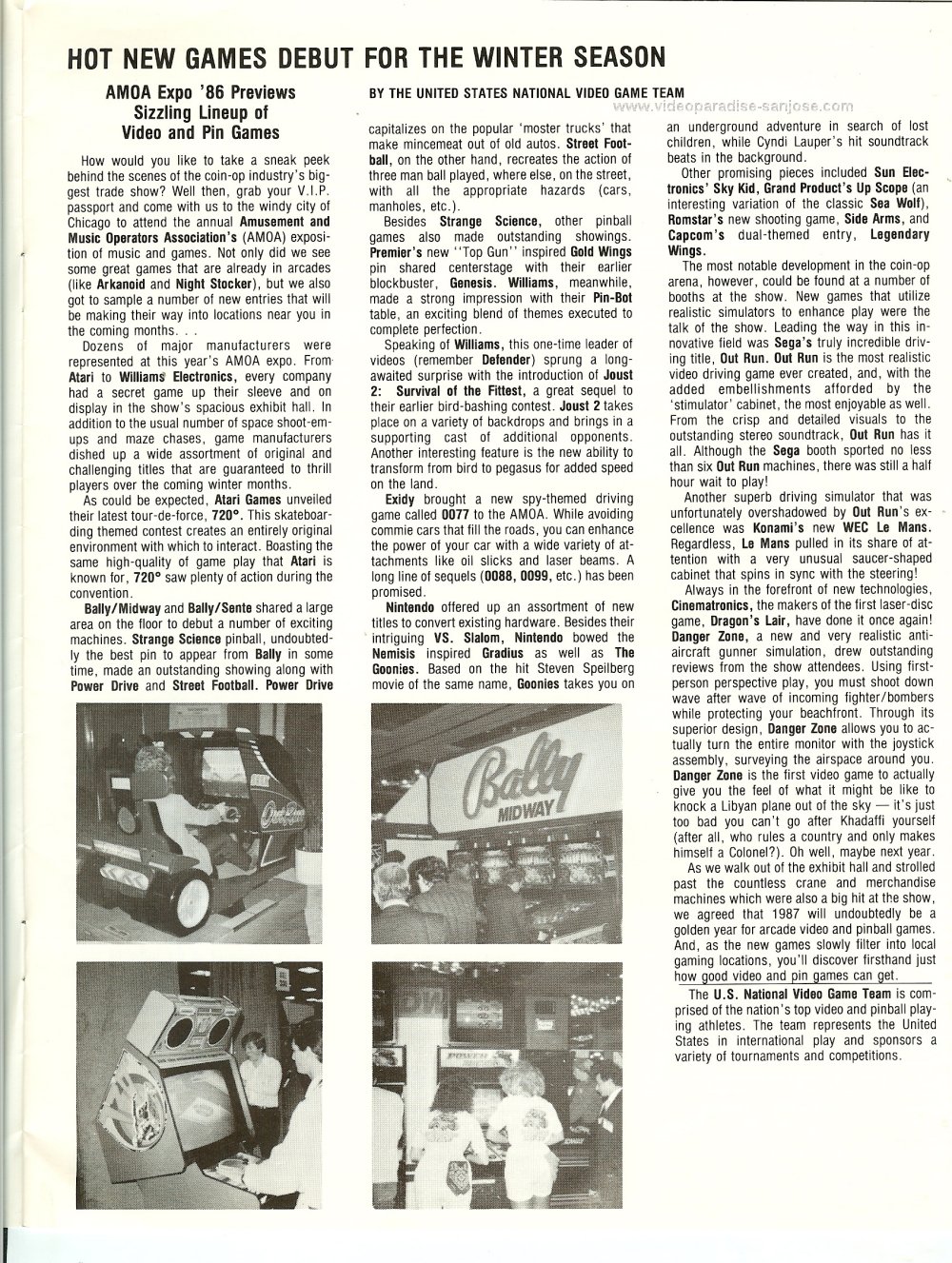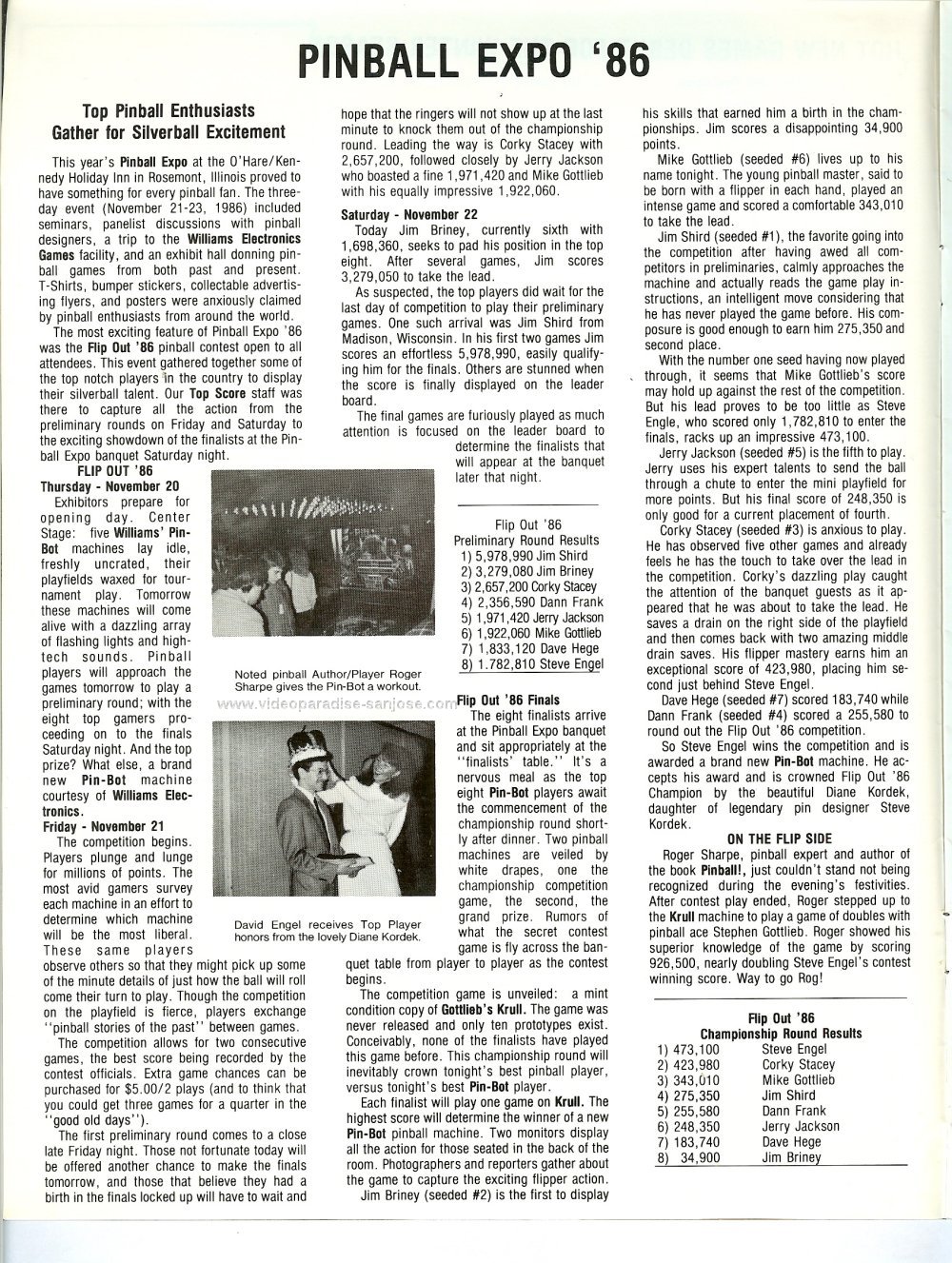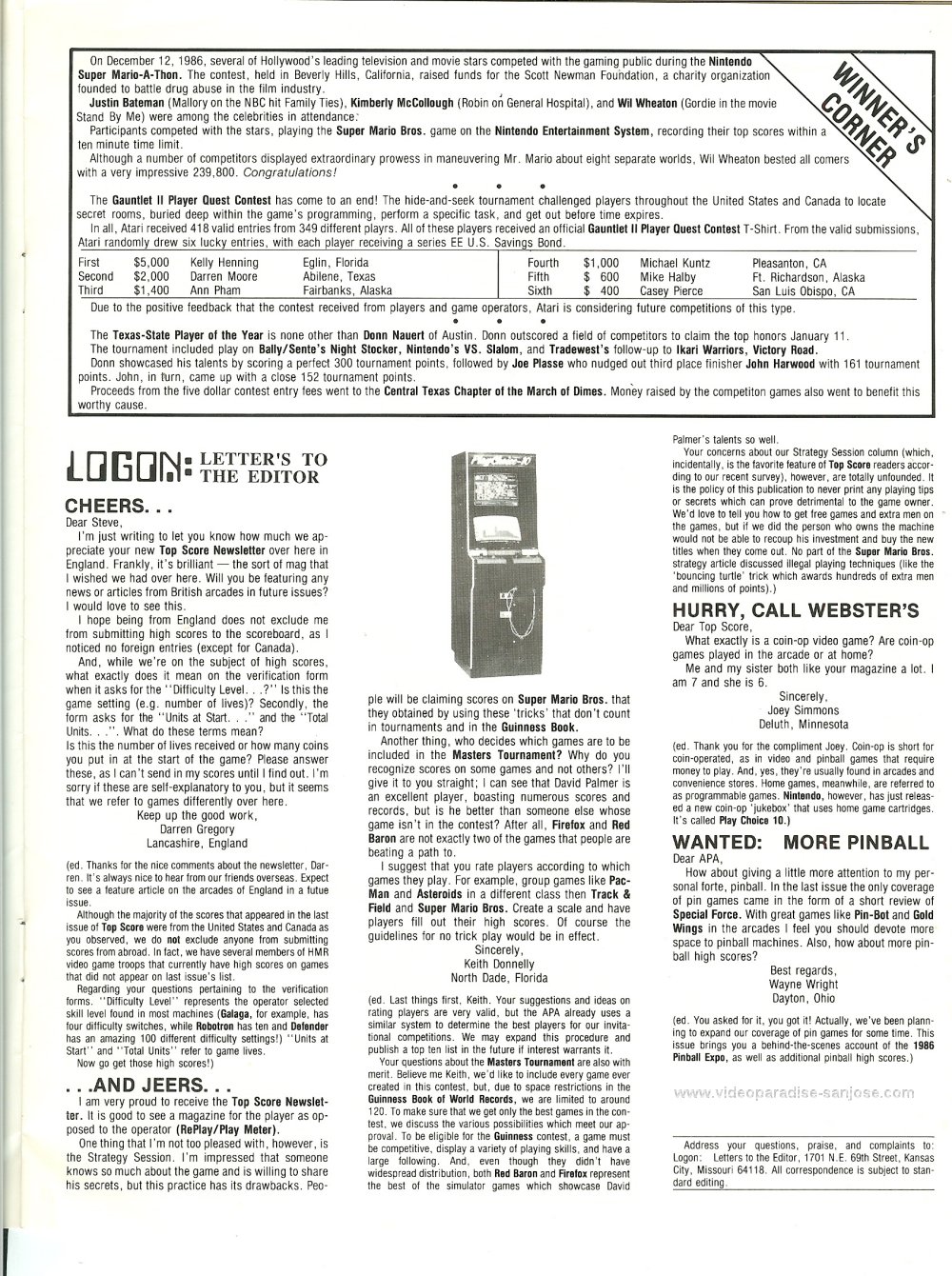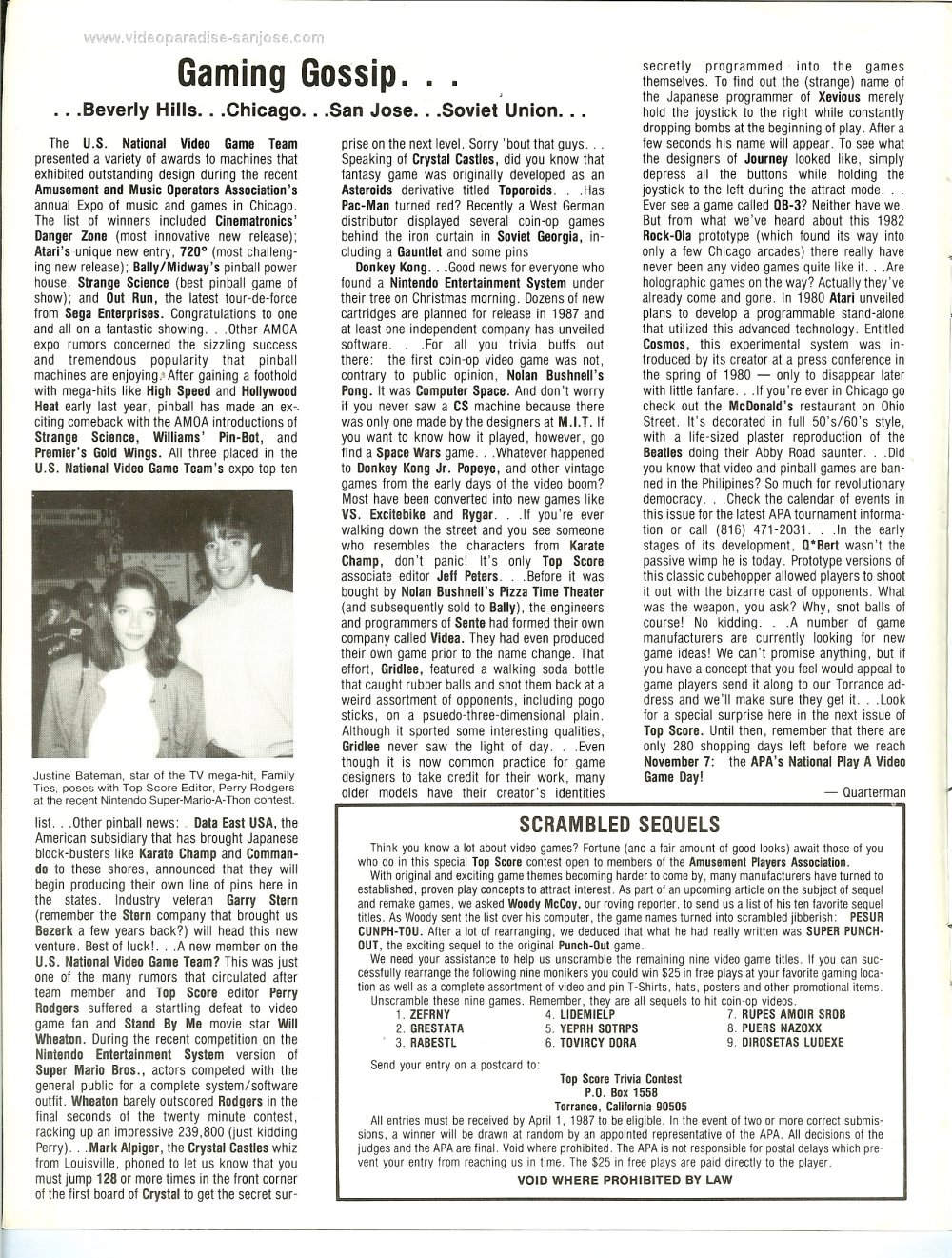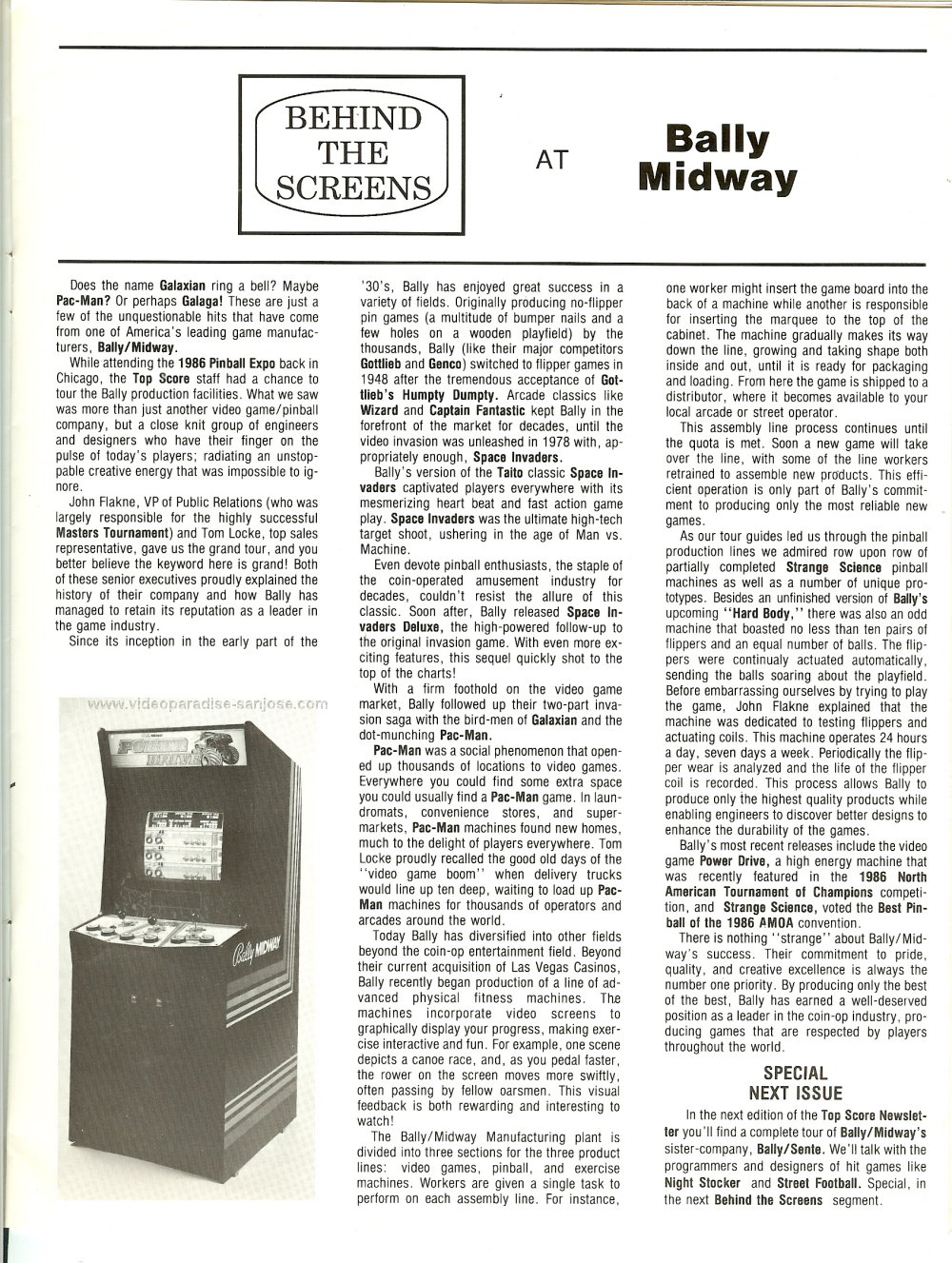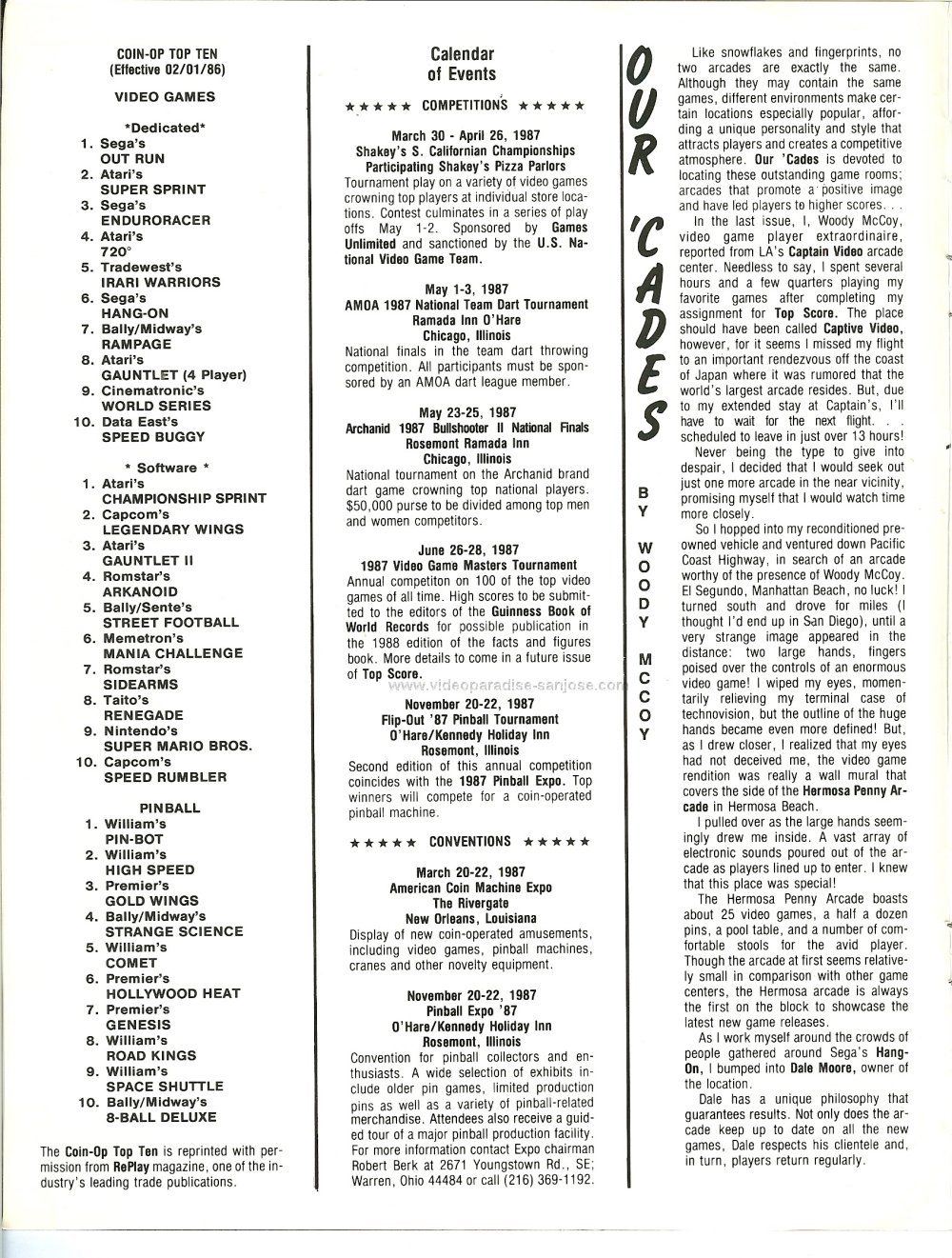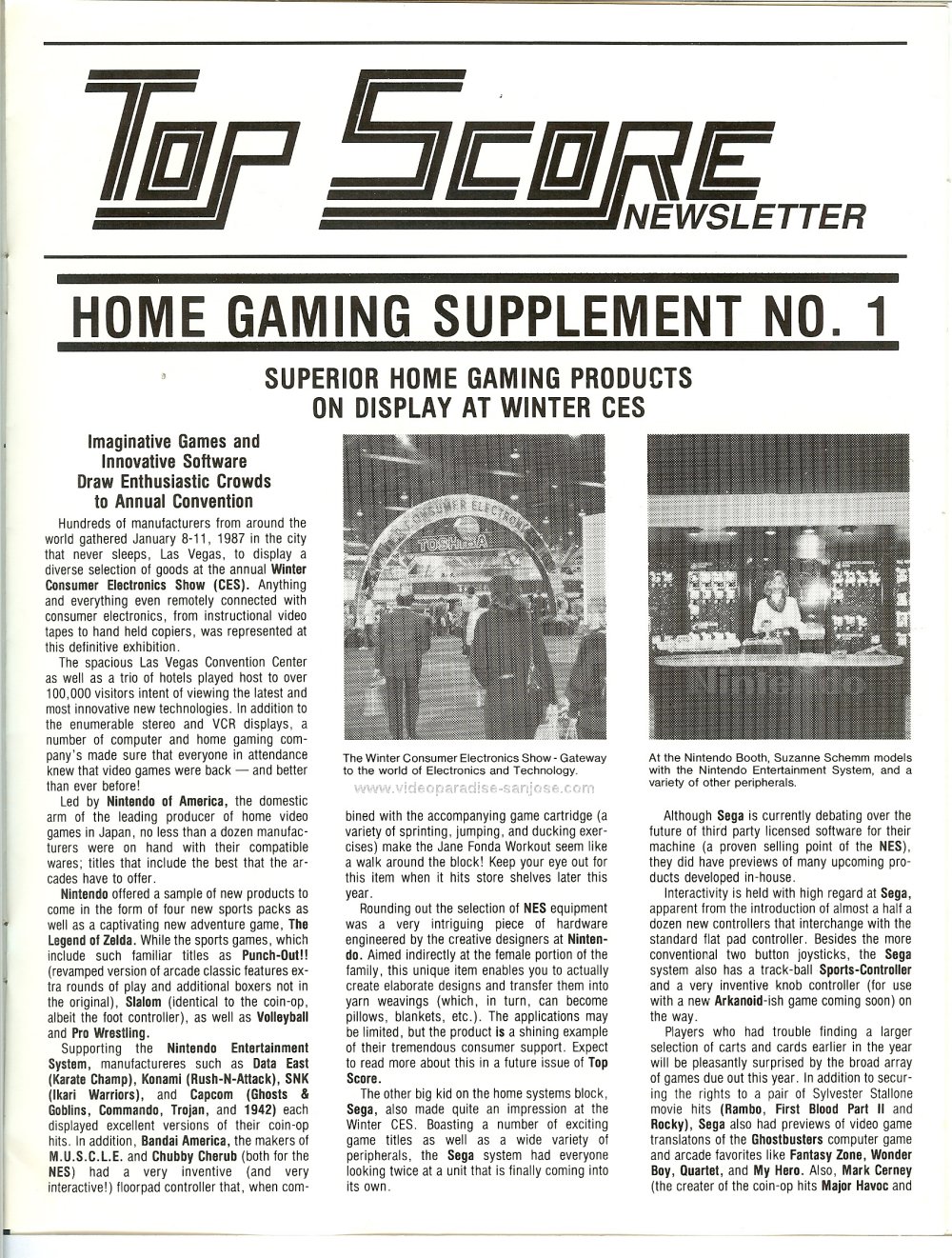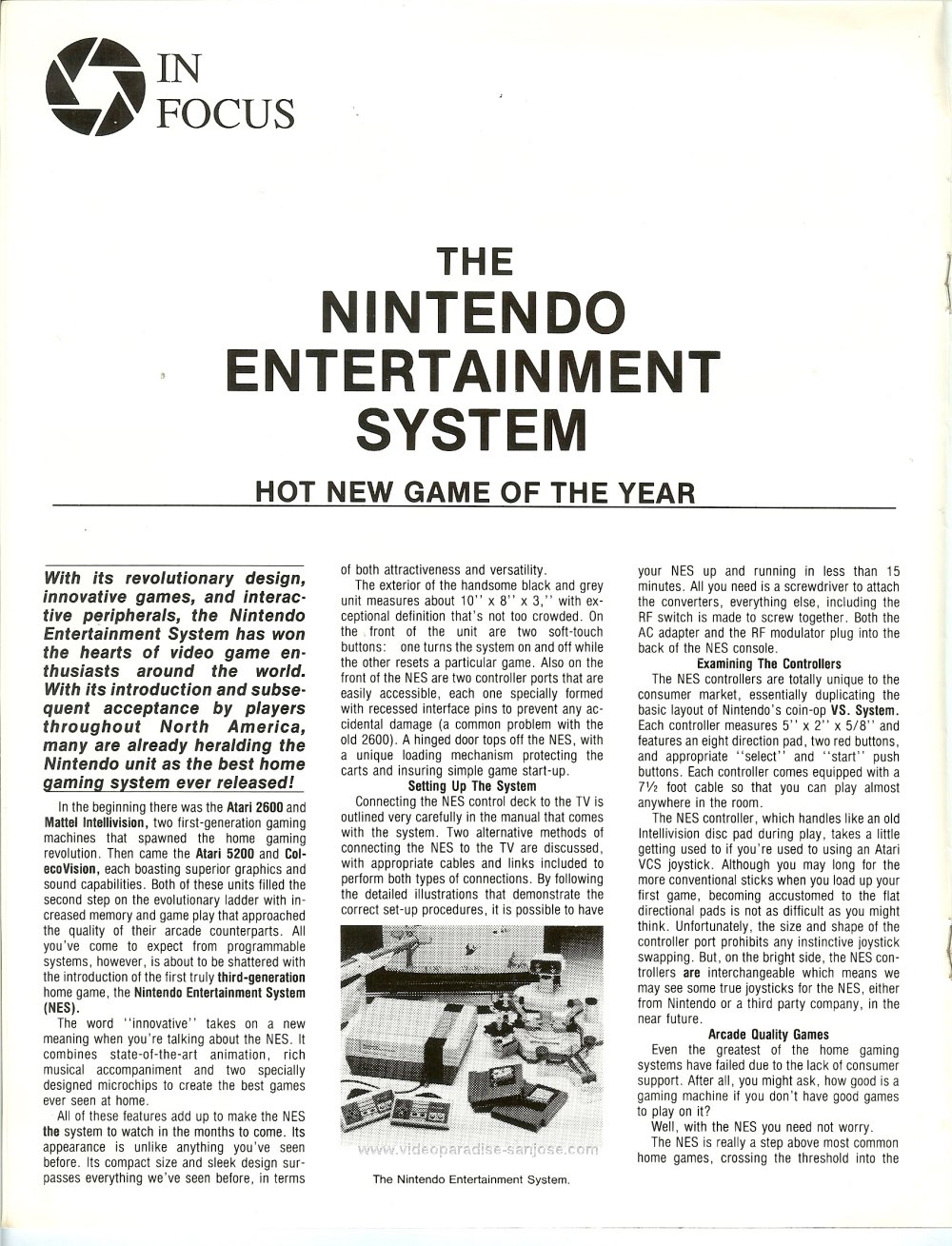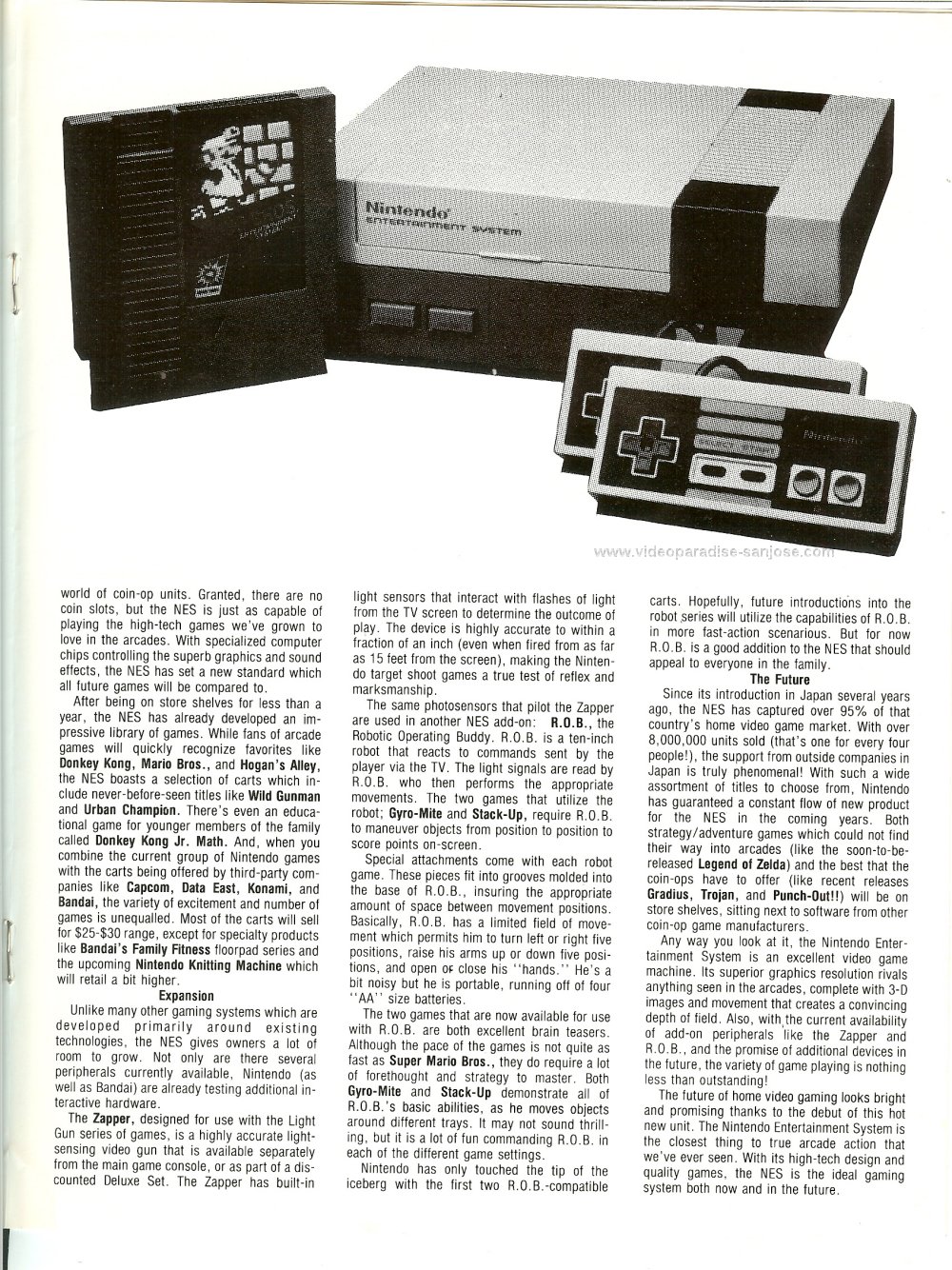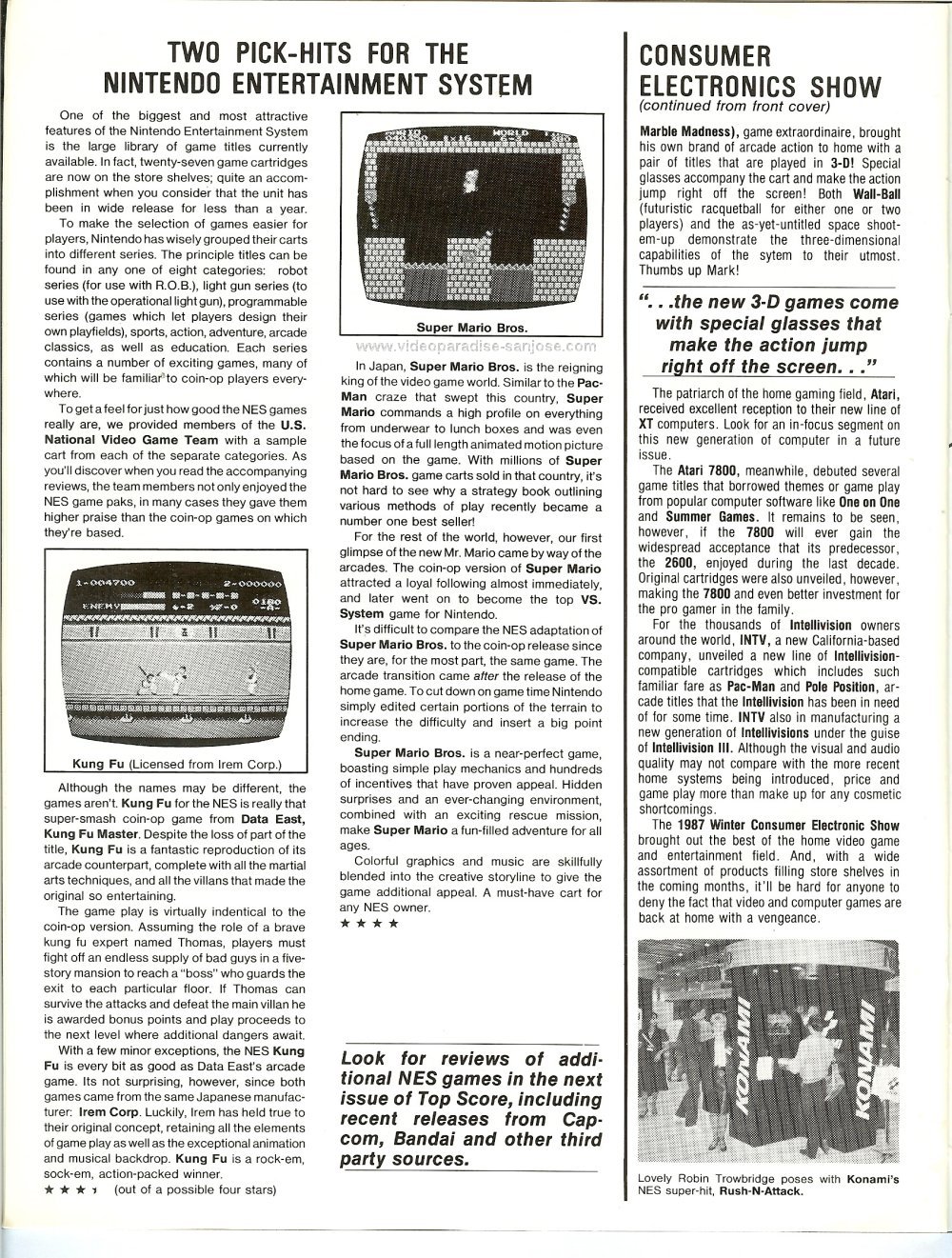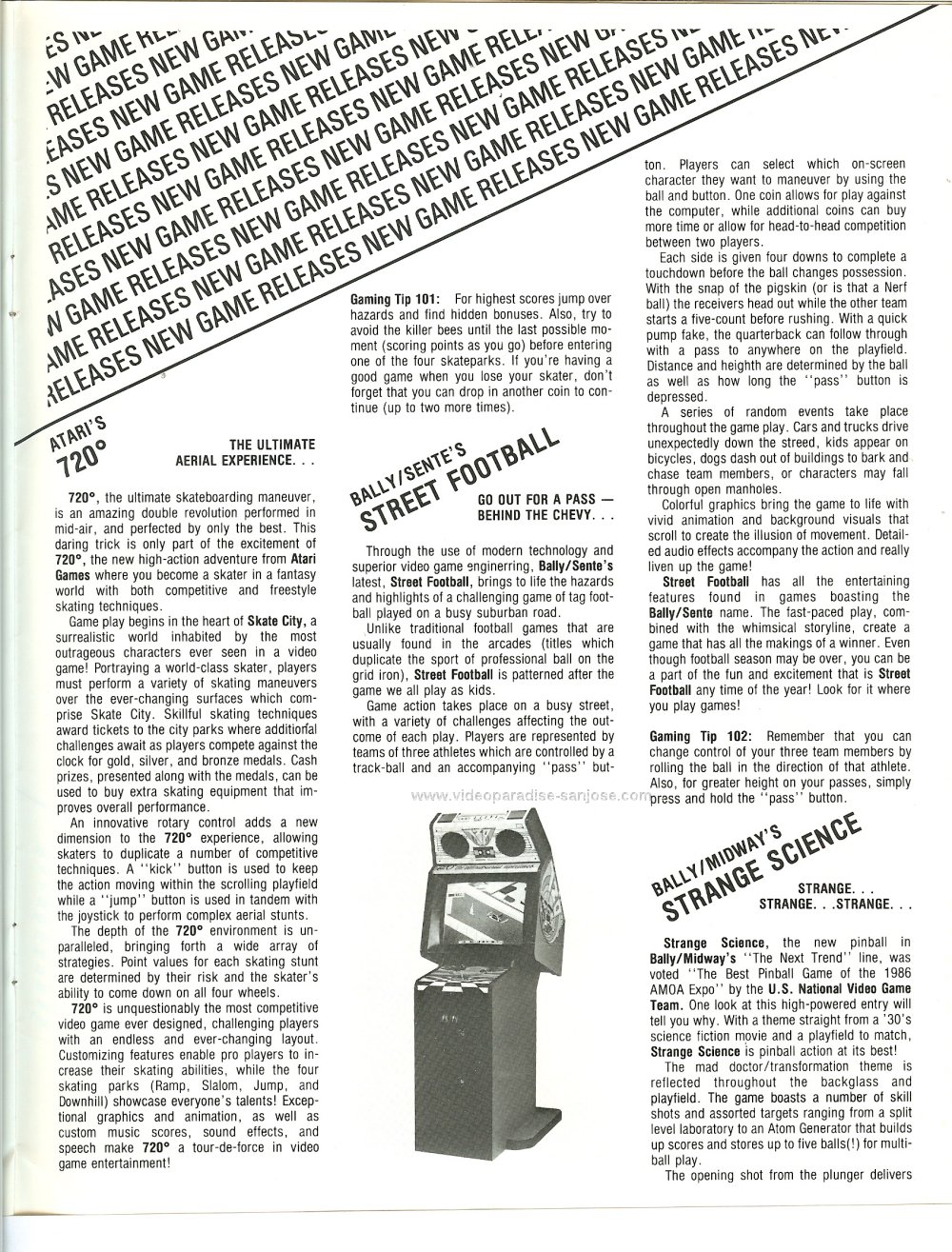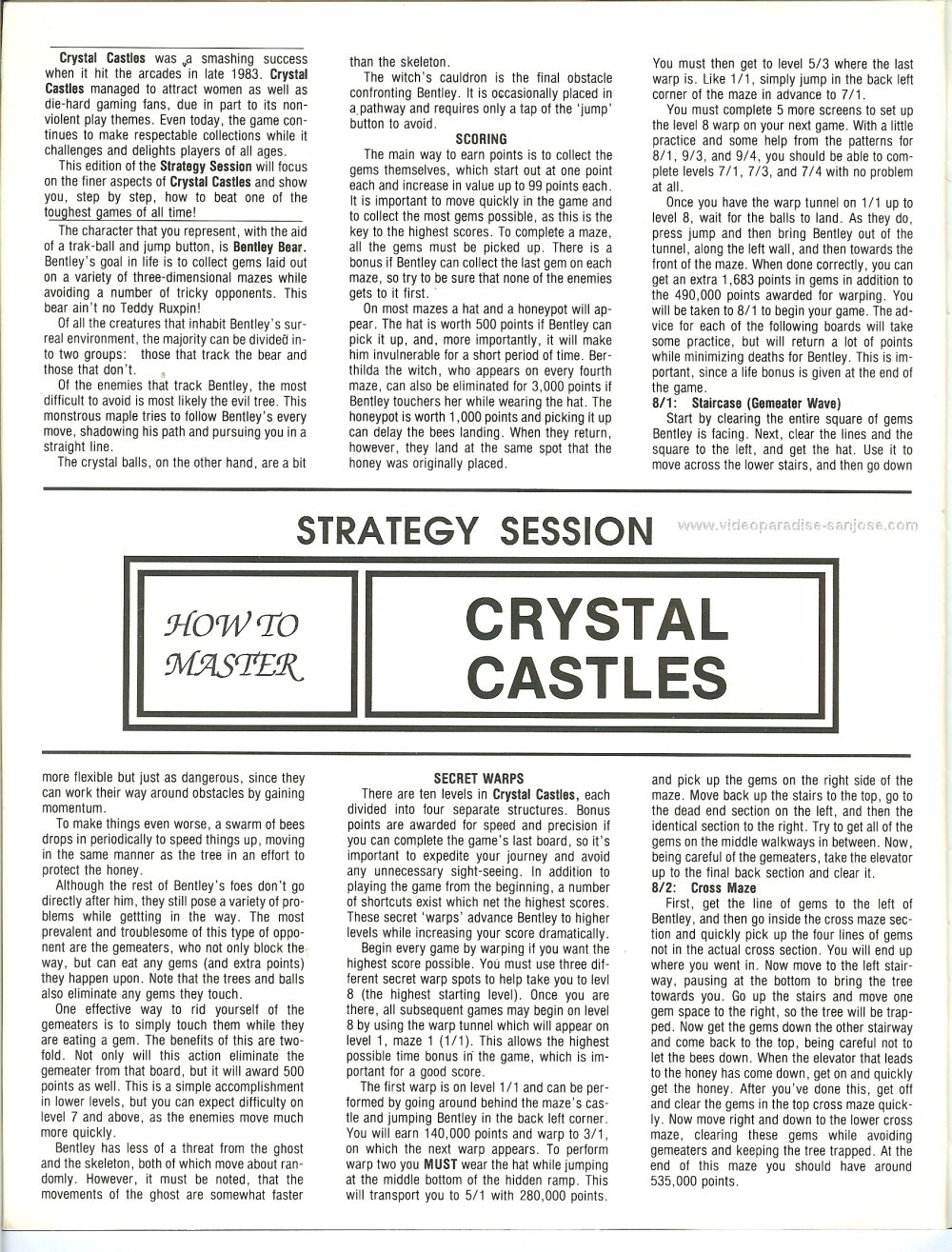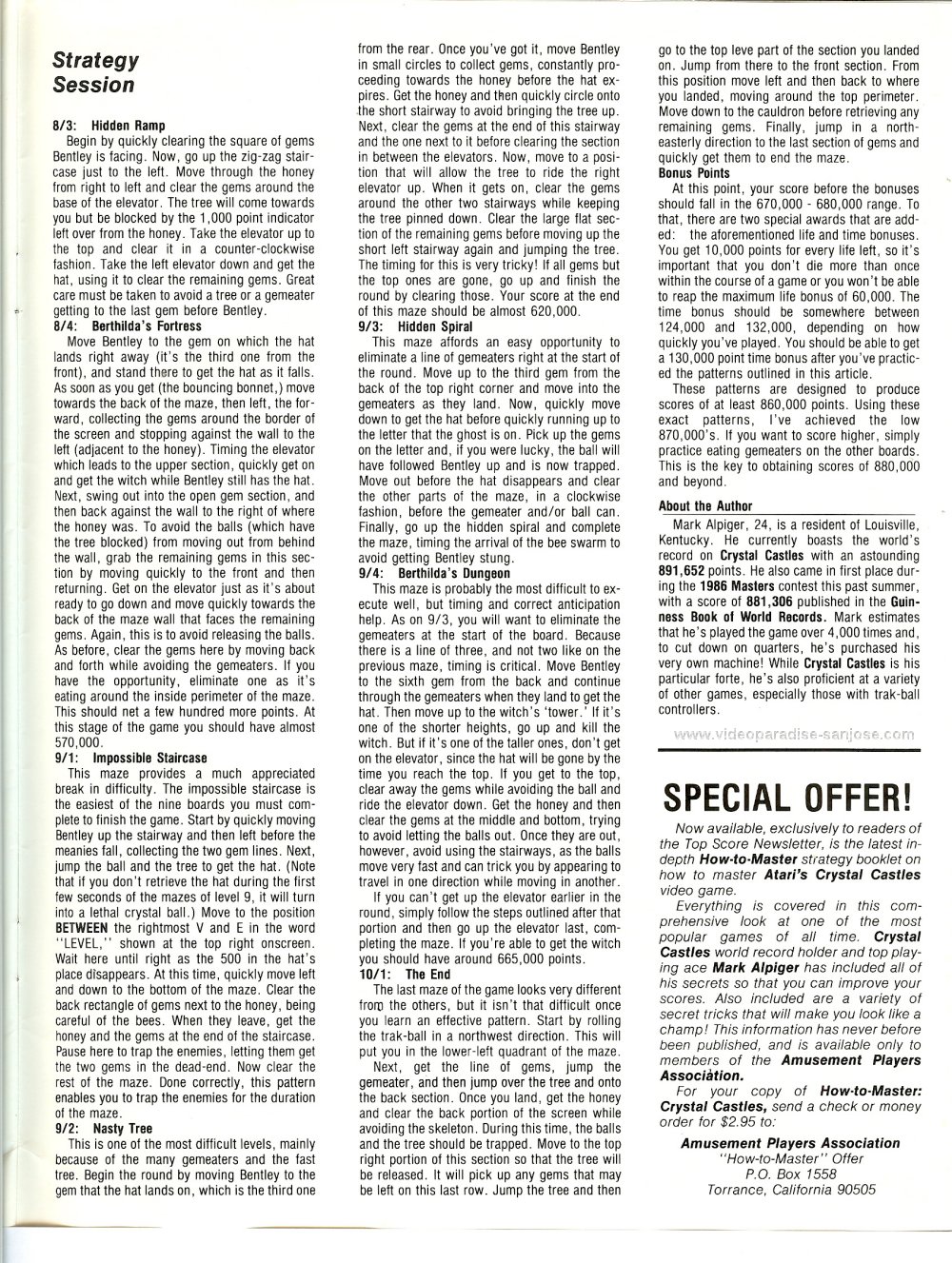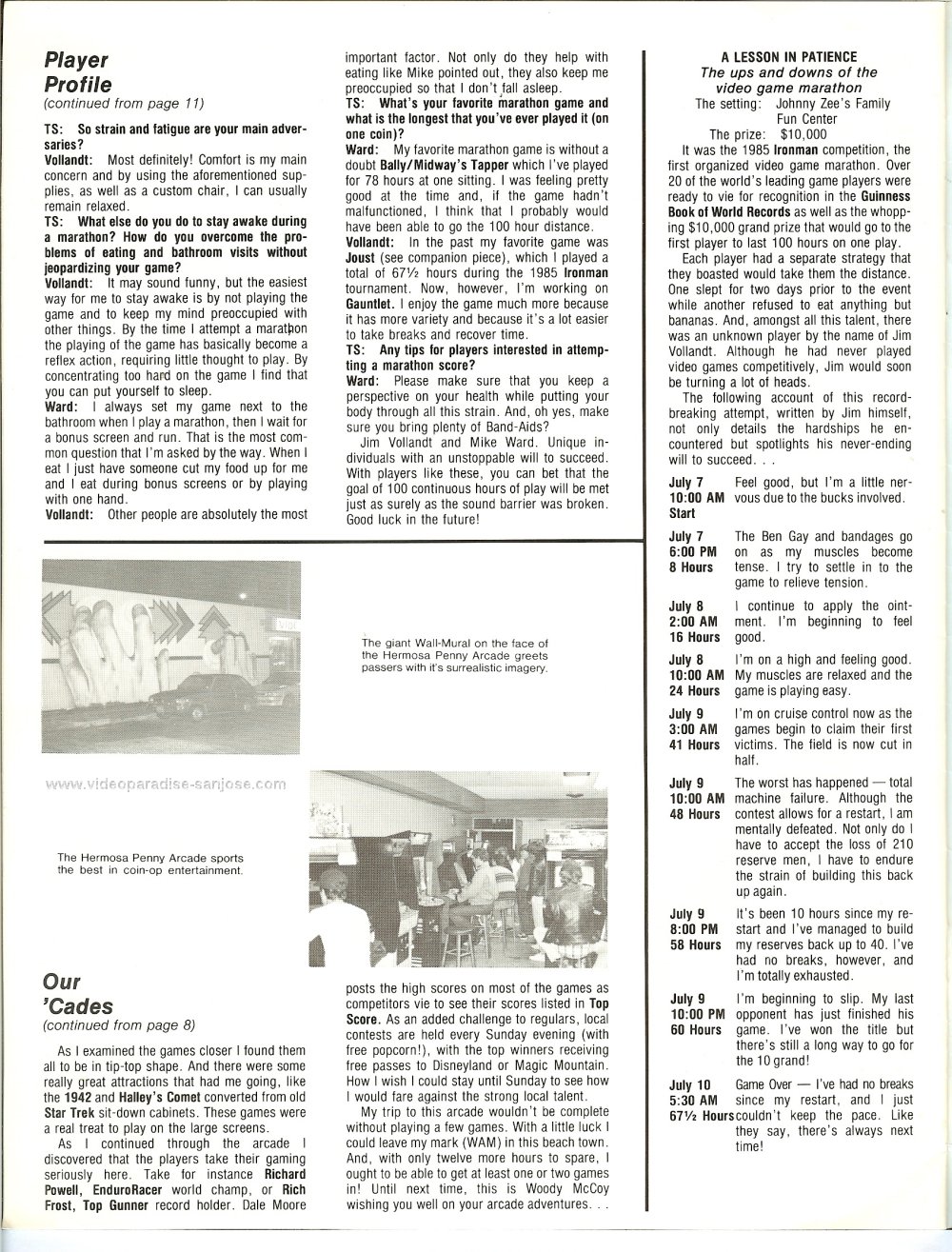 Important note: The scores below are NOT verified by Twin Galaxies. They are just scores submitted to the publication.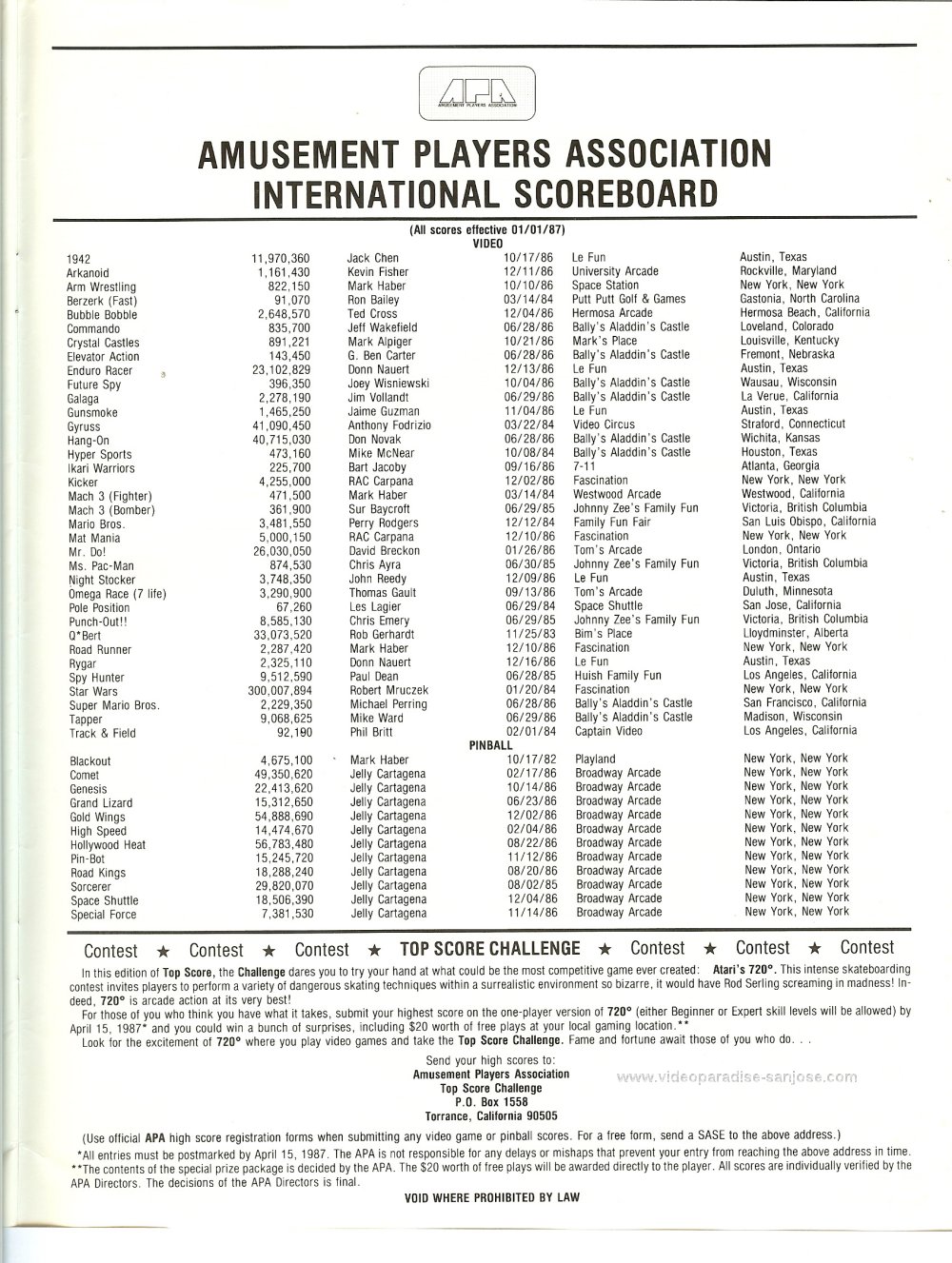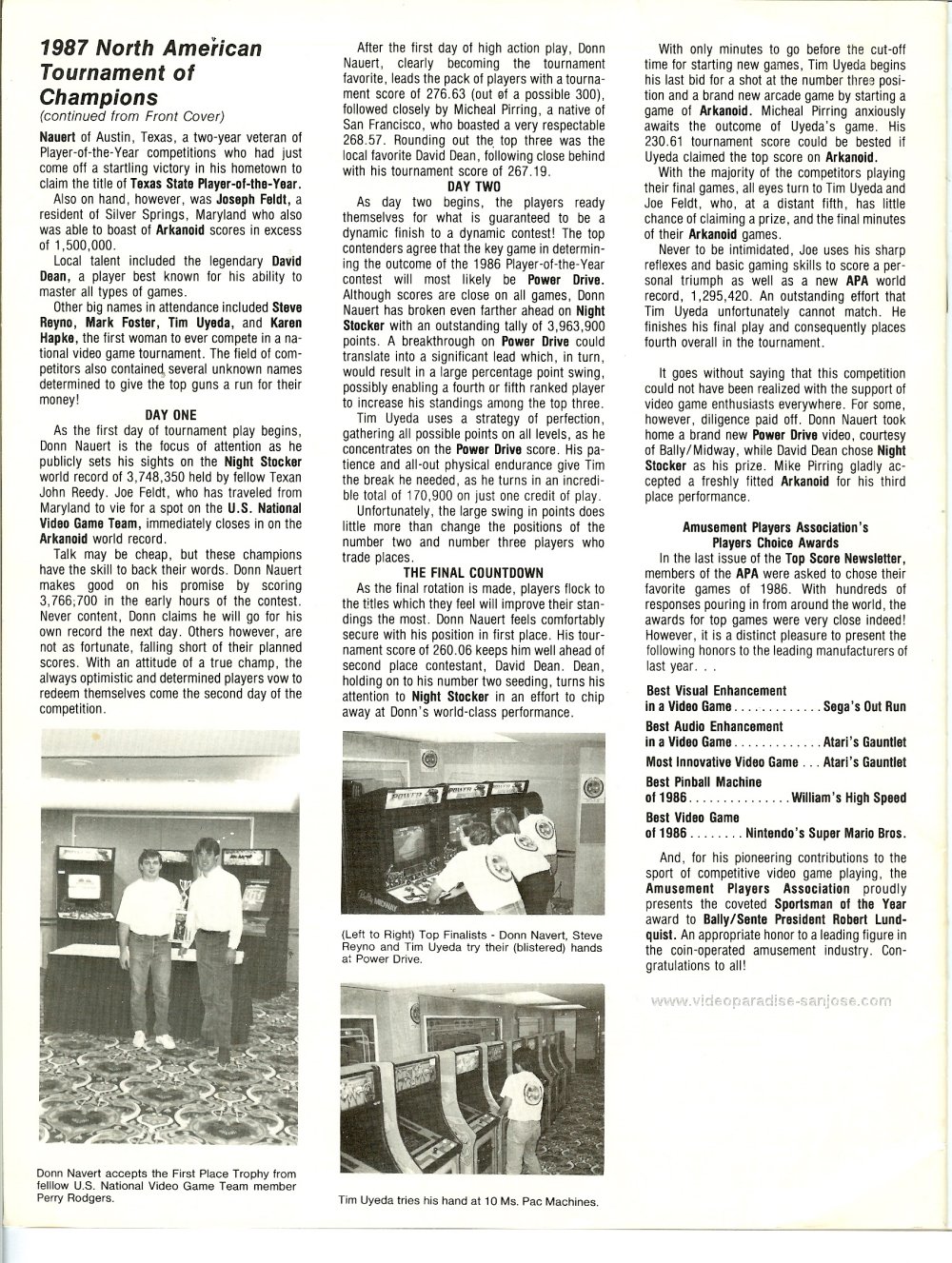 Home Page with links to many other classic video game information and documents.