Video Paradise - San Jose, California
1983 Video Game Masters Tournament
The following two photographs are of the players participating in the 1983 Video Game Masters tournament, sponsored by Twin Galaxies. This tournament was held at the downtown location. In 1983 it was actually called the "North American Video Game Challenge" but the name was changed to VGMT starting in 1984.

Below the photos is the promotional flyer we used to advertise the event.

And below that is the press release we issued for the event.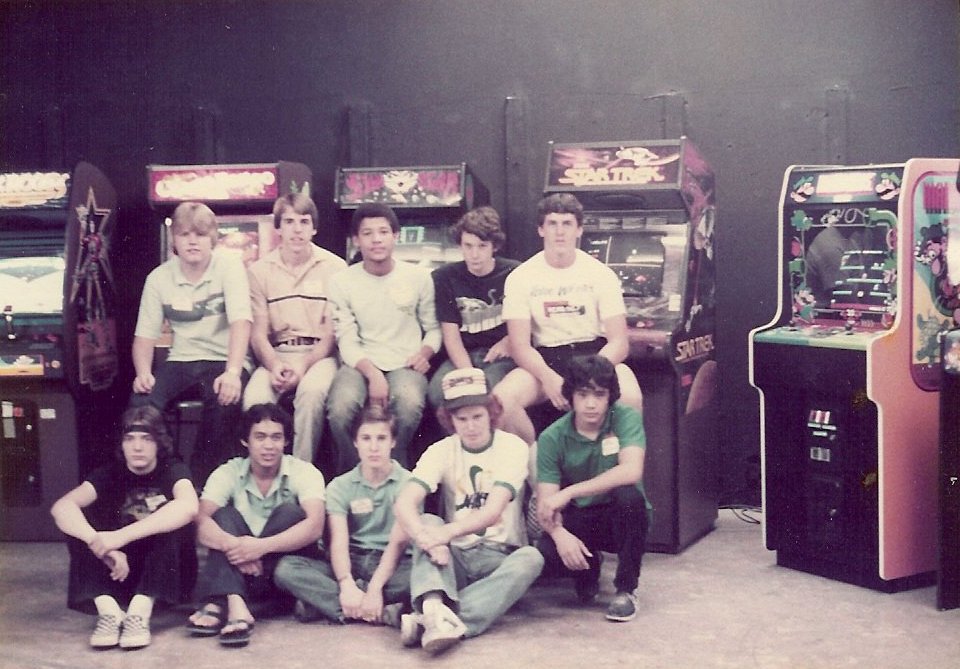 We have four names at this time. Top row, starting from the left, Todd Walker and Eric Ginner; bottom row, 3rd from left, Mike Ternasky, 4th from left, Troy Kindred.